Obligo raises $15.5 million to push adoption of security deposit solution
The fintech startup offers an alternative that allows renters to provide landlords with a limited billing authorization based on open banking technology and backed by credit
Fintech startup Obligo has completed a $15.5 million funding round, with $2 million coming via debt from Viola Credit. The round was led by Israeli venture capital firm 10D, with the participation of 83 North and Entrée Capital, who both also invested in the company's seed round. Several real estate investors from the U.S. also took part. The new round took Obligo's total funding to $20 million.

Obligo offers an alternative to the security deposit—the sum of money required by most landlords when renting an apartment. Obligo's solution has renters provide landlords with a limited billing authorization based on open banking technology and backed by credit. In the event of a claim at the end of a tenancy, Obligo pays landlords immediately, collecting the money from the tenants in installments.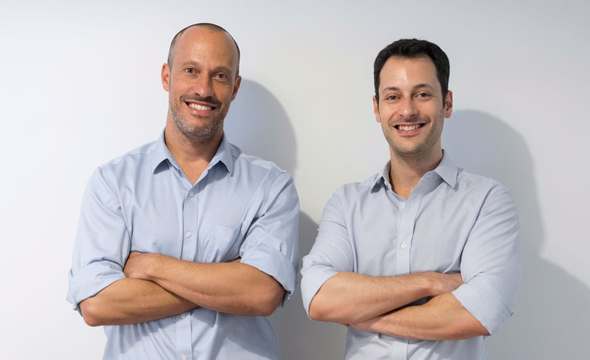 Obligo founders Israeli brothers Roey Dor (left) and Omer Dor. Photo: Obligo

Tenants that are interested in using the service are first required to prove their financial standing by sharing bank statements with Obligo's platform, using the Open Banking technology and AI-based underwriting that allows the company to focus on advanced screening and collection technologies. The company's business model is mainly based on tenants who pay a $10-15 monthly subscription to use the service. However, more and more landlords have taken on this expense in order to make their apartments more attractive to tenants, to encourage rent payments and to meet the evolving regulation.

Obligo was founded in 2018 by Israeli brothers Roey Dor (CEO) and Omer Dor (COO), with its founding team also including CTO Yiftah Barouch and VP R&D Or Harary. The company has offices in New York and Tel Aviv and employs 22 people, 10 of them in Israel.

The new funding is aimed to help accelerate the penetration of the company's tech into millions of households in the U.S. and the continued development of the product. Obligo plans to hire 10 additional employees, four of them in Israel.

"We have only seen the tip of the iceberg of the magnitude of the economic crisis, therefore, the ability to rent an apartment without the need for a security deposit is more necessary than ever," said Roey Dor. "We are helping families to avoid the burden of a security deposit when they enter the apartment and are also returning deposits to renters in the middle of their lease. The regulation on deposits doesn't allow landlords to use the money, therefore it only creates a mess and a headache for everyone involved. In addition, in a competitive rent market like the one in the U.S., renting without having to provide a security deposit is a very powerful incentive that helps to attract new tenants and retain current tenants."

Since launching its fintech solution, Obligo has entered partnerships with several leading U.S. real estate firms, including: Beam Living (StuyTown), Aimco, Common Living, Rudin Management Company, Olshan Properties, AJ Clarke, Time Equities, Hunter Lafayette, Landmark Communities and others.