K Health raises $42 million at a $700 million valuation
Amid Covid-19 Pandemic CEO says demand has risen by 1,000% in the last year
New York-headquartered Israeli self-diagnosis startup K Health Inc. has raised $42 million in its fourth round of funding led by Valor Equity Partners. Other investors who participated in the round include JAY-Z's Marcy Venture Partners, PICO Venture Partners, Atreides Management, and existing backers Max Ventures and 14W. Calcalist has learned that the company's valuation heading into the current round was $700 million, doubling its valuation during its previous funding round in February.
Valor Equity Partners' founder and CEO Antonio Gracias, who also serves on the boards of SpaceX and Tesla, will be joining K Health's board of directors in an observer capacity.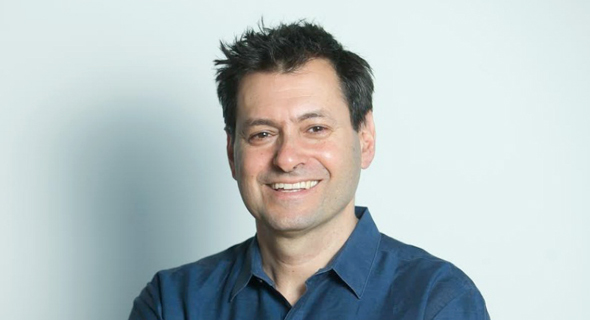 K Health CEO Allon Bloch. Photo: PR
K Health was founded in 2016 by Israeli entrepreneurs Ran Shaul, Allon Bloch, and Adam Singolda. The company has raised $140 million to date and employs 140 people, 85 of them in Tel Aviv. More than 200 physicians in the U.S. use the company's platform.
The company also announced a new collaboration with the prestigious Mayo Clinic. The collaboration will focus on improving and accelerating the deployment of virtual therapy models and improving treatments that place the patient at the center and improve clinical decision making support tools. Data-based insights from the Mayo Clinic's Data Analysis Platform will validate K Health's algorithm findings using a uniform learning model that will enable machine learning (ML) without data transfer. "Mayo's data-based insights will allow us to continue to offer remote family medicine and chronic disease treatments at a substantially lower cost than is currently available," said Ran Shaul, K Health's co-founder and Chief Product Officer.
K Health enables people to receive comprehensive medical insights and immediate treatment in their homes. K Health can connect its users to its wide array of certified doctors, specializing in both acute and chronic diseases, within minutes and independent of their medical insurance plans. Since the outbreak of the Covid-19 pandemic, more than a million people have turned to K Health to receive family medicine and mental health services.
K Health and K Primary Care are available across the U.S., enabling and mediating access to doctors to 300 million people. The company has strategic partnerships with Israel's Maccabi Healthcare Services and with Anthem Blue Cross, the second largest medical insurance company in the U.S. boasting 40 million clients.
"We invest in companies and teams that challenge the status quo, are driven by new ideas, and see an opportunity to bring about positive change," said Valor Equity Partners' Gracias. "We believe that K Health is creating the first holistic digital healthcare system of the future. By connecting patients to medical insights based on decades of experience, excellent doctors, and a convenient approach to treatment via a simple digital interface, healthcare becomes more affordable and more accessible to all."
"It is an honor to join forces with Allon Bloch again in order to bring about change to the industry with consumer healthcare services," said PICO Venture Partners co-founder and partner Elie Wurtman. Wurtman co-founded Vroom with Bloch in 2014. "K Health will continue to be an industry disruptor that impacts consumers all over the world, many of them from weaker segments of the population, who are unsatisfied with the currently available services."
"The new investment will allow us to continue developing our product, as we provide an answer for the unprecedented demand, which has grown by 1,000% in the last year alone," said K Health co-founder and CEO Allon Bloch.