Demand for tech workers in Israel has nearly returned to pre-Covid-19 levels
Uncertainty about the future and reduced government aid has kept demand for employees low in other sectors
The number of total open jobs in Israel dropped 2% in October, from 55,000 in September to 54,500, in comparison to 100,000 at the end of 2019, according to new data published by the Israel Central Bureau of Statistics. The percentage of open positions in October stands at 2.3%, compared to 2.32% for September. The low number of open positions are not only due to the second lockdown: during the summer the number of open positions did not pass 60,000 either.

The drop in demand for workers most likely stems from the uncertainty in the economy during the coronavirus (Covid-19) pandemic, and is thought to be one of the main factors why exiting the wave of unemployment is so difficult. An additional factor is the government's drop in activity to create new jobs.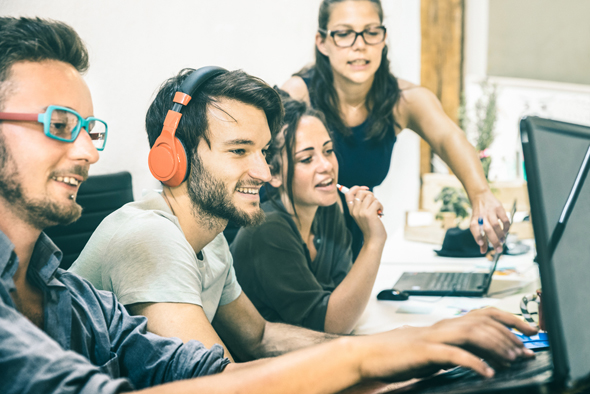 Unemployment has hit certain sectors very hard (illustrative). Photo: Shutterstock

The increasing demand for workers is mainly registered in the communications and information sectors including the field of high tech, as well as in the building sector. The former sector had an increase of demand of 10%, from 9,250 open positions to 10,150 positions. The demand for workers in those sectors is reaching near what they were pre-Covid, with only a 9% difference, compared to the 2019 average of 13,300. In the building sector, there was a 9% increase in demand - from 6,500 to 7,100 - but the demand for workers is still far from its pre-Covid times of 9,500.

The trade sector recorded a drop of 36%, as expected amid a lockdown, and went from 7,600 open positions in September to 4,900 positions in October. In 2019, demand for workers in the field of trade stood at 13,500 - almost three times as high as October levels. There was also a 30% drop in new positions in the food and service industries, from 2,800 in September to 1,950 in October. The average for 2019 stood around 14,750 positions, showing a 7.5% increase.

The demand for engineers, including computer engineers increased 19% in October compared to the months of July-September, and the figure now stands at 8,100. Of that number, 6,100 positions are for software engineers, whose demand has increased by 25%.