Israel's BeyondMinds raises $15 million for AI-as-a-Service platform
The startup is focused on the difficulties companies have in the development, integration and maintenance of AI solutions
Israeli AI startup BeyondMinds has completed a $15 million series A round led by Israeli venture capital fund Grove Ventures, headed by Dov Moran. The new funds will be used to continue the development of the company's AI solution and assist in its global expansion.

BeyondMinds has offices in Tel Aviv, New York and London and employs around 60 people, mainly in tech positions. The AI platform it developed allows big organizations to integrate AI solutions broadly and quickly. Among BeyondMinds' clients are household brands such as Microsoft, Samsung and KPMG, as well as large defense sector organizations and leading financial institutions.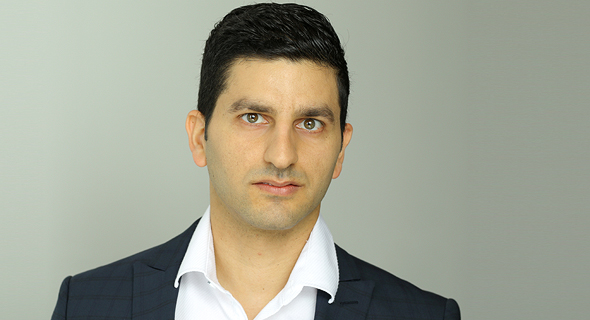 BeyondMinds CEO Rotem Alaluf. Photo: Courtesy

Deep learning expert Rotem Alaluf (CEO) co-founded BeyondMinds with Or Kremer and Roey Mechrez. The company was founded at the end of 2018 and operated without raising external funds in its first year. The company held its seed round in 2019 led by veteran entrepreneurs Ehud Weinstein and Ofir Shalvi.

The problem which BeyondMinds is focused on is the difficulties companies have in the development, integration and maintenance of AI solutions in their respective firms. The company's AI-as-a-Service platform was developed with the aim of helping companies adopt an AI solution and easily adjust it to their specific needs. According to VentureBeat, 87% of data science projects never make it into production, and BeyondMinds aims to help its clients make a smooth transition from the Proof-of-Concept stage and create value within a short period of time. The platform the company developed solves the difficulties that arise from integrating AI in a manufacturing environment, and unlike other solutions in the sector, doesn't require the client to develop his own unique solution or purchase generic products which are then difficult to integrate and use.

"We achieve a wide-scale integration of AI solutions and focus on solving the complexity of real business problems," said Alaluf. "We are excitingly following the breakthroughs that are being achieved at the academic level and we created an advanced AI platform that will bridge the gap between AI in the academic world and a situation in which AI will be widely used in industry. Our platform is aimed at solving the complexity and dynamism of information in the real world to ensure that our AI systems will provide value from the first day of the integration and forever after."

Lotan Levkowitz, general partner at Grove Ventures, said: "We have closely followed over recent years the innovation in the AI space and the expected ramifications it will have on big organizations. The technology developed by BeyondMinds is already catching on at some of the biggest companies in the world."