Accelerating the digitization of manufacturing in the post-COVID world: join our virtual Industry 4.0 Global Leaders Summit
Don't miss our virtual Industry 4.0 Global Leaders Summit on Dec 1-3 and get the chance to secure B2B meetings to explore new business opportunities
You know of Israel as the breeding ground for some of the world's leading cybersecurity, FinTech, artificial intelligence, and AgriTech companies with groundbreaking technological solutions, but with a small nascent industrial manufacturing sector, it may come as a surprise that the country is also a leader in Industry 4.0 (I4) technologies. The top destination for I4 venture capital investment after the US and China, Israel delivers innovative solutions to some of the world's largest multinational corporations (MNCs) and manufacturing giants. Indeed, as COVID-19 rewrites standards and accelerates digitalization across industries, Israeli companies' unique approaches to I4 are drawing increasing interest from international investors, executives and financial institutions.
With the goal of introducing these solutions to the world and facilitating dialogue on market trends in Industry 4.0, Start-Up Nation Central and Grove Ventures will host the Industry 4.0 Global Leaders' Summit – an enriching, three-day interactive event (December 1-3), bringing together leading investors, MNCs, corporate innovation divisions, and the best of the Israeli I4 startup scene. Attendees will have the opportunity to visit the virtual exhibitor stands and take a closer look at various I4 technologies, as well as book B2B meetings to engage in more in-depth discussions.
In order to facilitate meaningful discussions around solutions for specific global manufacturing challenges – such as in the fields of medical devices, supply chain and manufacturing, and consumer goods packaging – the Summit will include an array of event platforms, including visionary speaker panels, networking roundtables, meetings on a virtual B2B platform, and an exclusive I4 startup expo.
Topics to be covered in the context of the Summit include: innovation in energy management for Industry 4.0 implementation; an overview of trends impacting traditional industries, such as oil & gas and mining; supply chain resilience and the acceleration of digital transformation; and insights into the corporate venture capital and I4 investment landscape. The Summit will address the impact of COVID-19 on manufacturing, including strategizing for nearshoring, developing sound logistical frameworks, tracking downtime, and developing supply chain resilience.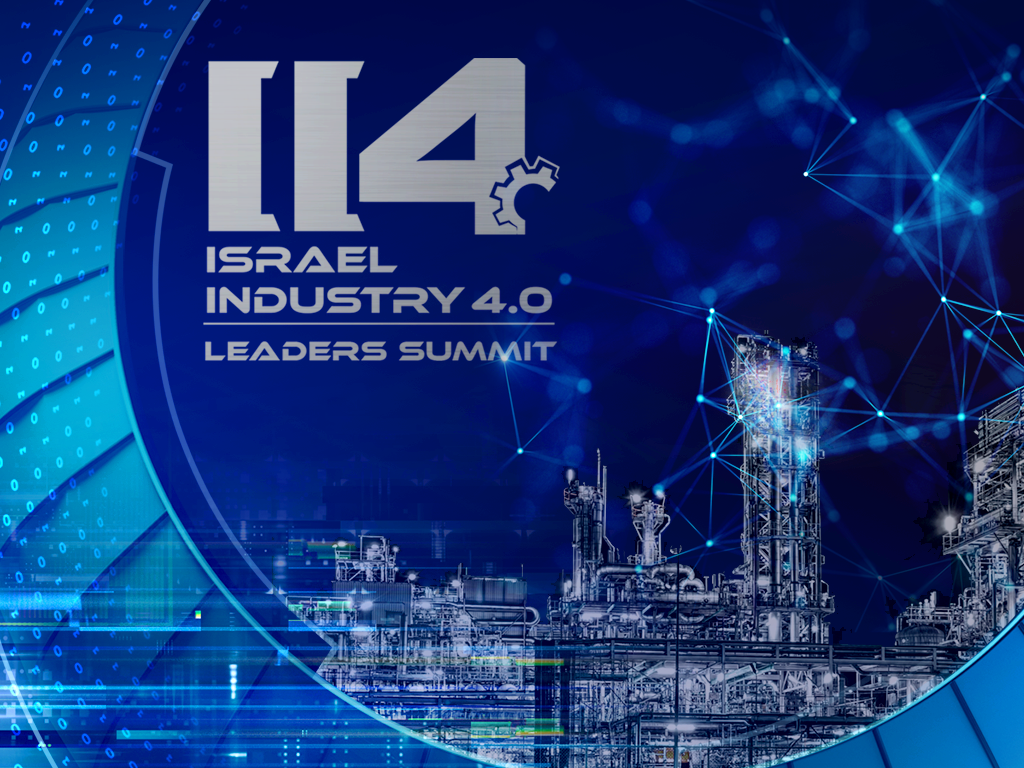 Israel Industry 4.0 Global Leaders Summit
To discuss current solutions and future outlooks for I4.0, Start-Up Nation Central and Grove Ventures, have pooled their networks to bring together executives shaping global Industry 4.0 trends, including: Emmanuel Lagarrigue, Chief Innovation Officer and Mourad Tamoud, Head of Global Supply Chain at Schneider Electric; Luca Graf, Head of Digital Innovation at the Danish transport and logistics company DSV; Neil Ackerman, Global Supply Chain Digital Executive at Johnson & Johnson; and Pavel Cyrani, Chief Commercial Strategy Officer at CEZ. Investors and venture capitalists slated to participate include Lior Endleson of Grove Ventures, Adrian Fortino of Mecury Fund, Petr Mikovec of Inven Capital, Doug Neal of eLab Ventures, and Bill Pescatello of Evolv Ventures.
On the startup scene – Ariel Rosenfeld, CEO of 3D Signals; Nir Giller, CTO and cofounder of CyberX; and Gal Shaul, cofounder and CTO of Augury – will discuss their technological solutions. The Startup Expo portion of the event will host artificial intelligence and deep-learning companies like INTSITE, Razor Labs, and Brillianetor, imaging technology company Qsee, as well as automation and data management solutions RealiteQ, SCADAfence, IOSight, and Datumate, among others.
We look forward to hosting you for a one-of-a-kind Industry 4.0 professional business and networking event! Register by clicking here.