DiplomaTech
Israeli tech companies should heed China's calls to 'Go West' urges Chengdu trade envoy
Agriculture, water, life sciences, cleantech, medical equipment and automotive are among the leading sectors in which Israeli companies are active in southwest China
China has, in many ways, become over the past decade the land of opportunity for Israeli companies. The tremendous growth and potential of what is already the second-largest economy in the world, coupled with improved ties between the countries, led to a massive increase in trade, and in Israeli export in particular, over the last 10 years.

One region that is often overlooked, but which may well present even more opportunities than obvious hubs like Beijing and Shanghai, is southwest China, according to the head of the Israeli economic and trade mission to Chengdu, Eve Ermichin.

The mission to southwest China, based out of the consulate general's office in Chengdu, promotes bilateral economic relations with four provinces: Sichuan, Chongqing, Yunnan and Guizhou, which together boast a population of almost 200 million people.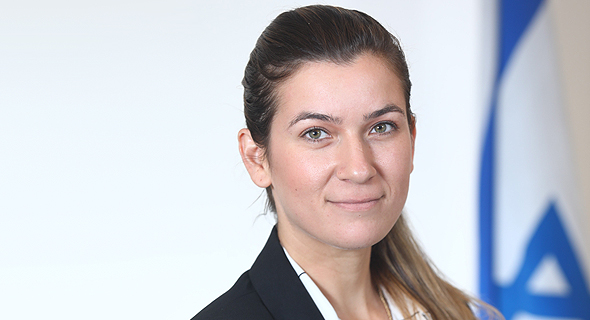 Eve Ermichin, head of the Israeli economic and trade mission to Chengdu. Photo: Gideon Sharon

The Chinese government embarked on a western development strategy named Go West already back in 1999 and announced in May of this year a new Go West plan to offset the risk of geopolitical isolation and a slowdown of export-led growth amidst the Covid-19 pandemic.

"We'll further integrate western regions into the Belt and Road Initiative and other important regional plans to form a unified national market and build a higher-level export-oriented economy," the National Development and Reform Commission said in an explanation of the new development blueprint according to the South China Morning Post.

Israel has only had an economic attache in Chengdu since 2016, but relations have gone from strength to strength since, with a direct route between Tel Aviv and Chengdu being opened in 2018 — before being suspended due to Covid-19– and China's Sichuan Province's General Secretary, the highest-ranking official in the province, visiting Israel last year.

"People know all about Beijing and Shanghai, and many have also heard about Guangzhou, but not many people are familiar with southwest China," Ermichin told CTech. "As soon as you begin to learn about the region you realize that China is looking at the west of the country as its growth engine in the coming years. If you look at the GDP of the different provinces in the first three quarters of 2020 you see that Sichuan, Chongqing, Yunnan and Guizhou all grew more than the average in other provinces."

Agriculture, water, life sciences, cleantech, medical equipment and automotive are among the leading sectors in which Israeli companies are active in southwest China according to Ermichin, who arrived in Chengdu in October 2019. Ermichin worked from Israel between February and early July due to the pandemic, but she said life in the region has since essentially returned to normal.

"It is like Covid-19 never happened," she stated. "Everything here is almost back to normal. We recently took part in an auto show with 20,000 visitors a day and exhibitions are taking place here almost the way they did previously. So we are holding activities in person the way we used to but are also still arranging online activities. Prior to the outbreak of coronavirus, face-to-face meetings were deemed as extremely important in China and deals weren't concluded without them. The Chinese now understand that meeting online is part of the new reality and that it helps shorten processes and makes them more effective. The initial meetings can be held online and meetings in person can wait until later stages. This also means that companies that previously didn't target this area and focused on Beijing and Shanghai are now more inclined to hold meetings online as that has made geography almost redundant."

Ermichin said it is generally more difficult to attract Israeli companies to southwest China and that the mission mainly targets Israeli companies that are already active in other regions of the country.

"Covid-19 has resulted in many challenges, but it has also created many opportunities. There is a tight cooperation between the different Israeli economic missions in China and that has been very helpful because we can present a joint front on operating in the Chinese market which helps to raise awareness of the opportunities in southwest China," she explained. "Things in China in general and in southwest China in particular take time. People are calmer here and the local culture is very important to them which means there is a great emphasis on developing relationships. The government plays a very important role in business here. The Israeli consulate and the economic mission are more important in southwest China than in the big cities because this is still a more traditional region and our help opens doors."

Ermichin recommends that Israeli companies work with a local integrator or partner as it is more complicated to sell directly to end customers. She added that there is a new middle class evolving in the region, which is transforming from being agriculture-focused to industry-focused, creating even more opportunities for Israeli companies.

"Chengdu has been in the top five in success stories among Israel's economic missions for the past two years and that is another example of the great potential here," she noted. "This is happening because this is a new market. There isn't much international competition and Israel has an excellent reputation of being an innovative country.

"The fastest way to reach China from Israel is in a direct flight to Chengdu," Ermichin added. "Israeli companies will always still first go to Beijing and Shanghai because that is easier. But Israeli companies have less competition here and bring with them many advantages. It may be more difficult to work here but the potential makes it worthwhile."