Business as usual: Vast majority of Israeli tech companies planning to raise salaries in 2021
Despite Covid-19, a new report shows that 84% of Israeli tech firms intend to increase wages next year
The effect of the coronavirus (Covid-19) pandemic on salaries in Israel's tech sector were minimal compared to other sectors, so much so that according to a new report the vast majority of tech companies are planning on raising wages in 2021.

Research conducted by HR analytics startup Piplwize among 60 tech companies in Israel has shown that 84% of them intend to increase salaries during next year, with 51% planning to do so by at least 6%.

The big companies with over 250 employees all said they will be raising salaries, with 86% of the companies with between 101 and 250 workers also claiming they intend on doing so. The smaller the company the less likely it is to increase wages, with 77% of firms with fewer than 100 employees saying they plan to improve salaries and only 60% of those categorized as small companies saying they will do so.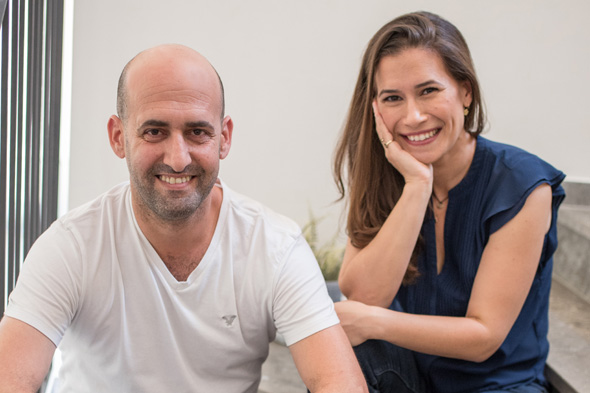 Piplwize co-founders Amit Rapaport and Jonathan Wasserman. Photo: Courtesy

"There is a direct correlation between the size of the company and the percentage of people who will be given a raise. The bigger the company the more employees are likely to benefit," said Piplwize co-founder and CEO Amit Rapaport. "It is interesting to see that the companies aren't just intending on giving the executives raises and that strengthens the perception that in the leading tech companies the standard engineer is also treated as important and not just the management."

Annual raises in Israel's tech sector have ranged between 3% and 5% over recent years and 2021 isn't set to differ in any way despite the pandemic. Some 70% of the companies said they would increase salaries by between 3% and 5%, with 20% saying they will do so by between 6% and 10%. The rest plan on an increase of less than 3%.

Early-stage startups, categorized as companies which have so far raised either a seed or series A funding round, are less likely (71%) to give raises compared to companies that have already raised a series B or C round (95%).

Piplwize, founded earlier this year by Rapaport and Jonathan Wasserman, has developed a SaaS solution that offers real-time data, insights, and analytics, aimed at providing companies with transparency regarding hiring plans, benefits, and employee compensation.