Appointments
Mark Oun named as CEO of Gett Delivery
Oun will aim to build on the recent growth experienced by the company while also continuing in his role as CEO of Gett-IL
Gett has appointed Israeli Mark Oun as the CEO of Gett Delivery, the e-commerce delivery platform of the global corporate ground travel company.

Oun will continue in his role as CEO of Gett-IL which he has held since 2013. "The global changes have accelerated online business activities across the world, with the delivery sector serving as the growth engine of this new economy," said Oun. "Quality management of quick last mile solutions can change consumer behavior and empower organizations and companies during this challenging time. All of this has created fascinating global opportunities for Gett Delivery."

Gett launched Gett Delivery in 2015, with the service currently operating in Israel and Russia. The Gett Delivery platform provides optimization and last mile services for ecommerce and logistics companies via advanced technology based on smart algorithms. In addition, Gett Delivery and the Israel Postal Company set up a service titled Get Post two years ago, which enables the pickup of packages without having to visit a drop-off point.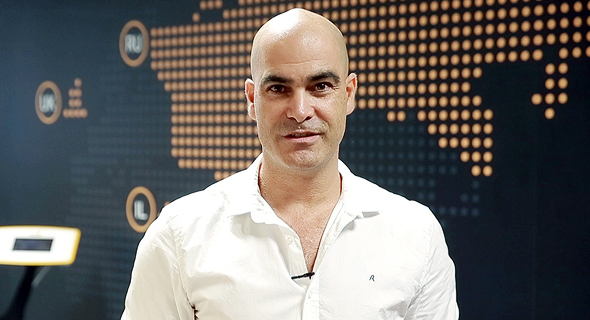 Mark Oun, CEO of Gett Delivery and Gett-IL. Photo: Orel Cohen

The Covid-19 pandemic and social distancing recommendations resulted in an increase of 350% in Israel and 500% in Russia in the demand for the company's services compared to last year.

In July, Gett announced it had completed a $100 million financing round that it said it planned to use to expand its enterprise services globally and deploy its SaaS solution through strategic partnerships with industry leaders such as Lyft, Via and Ola. Gett already provides services to thousands of companies around the world, including about a third of the Fortune 500 companies, and it is expected that the list will expand in the coming months due to growing interest from other companies.

Gett was founded in 2010 by CEO Dave Waiser and Roi More. Gett has raised $790 million in equity to date and became a unicorn in 2018 when it was valued at $1.5 billion.