Israel named by Mastercard as the best country for women entrepreneurs
Mastercard Index of Women Entrepreneurs for 2020 highlighted Israel's success in institutional backing for SMEs and its goal of doubling the number of female entrepreneurs within two years
Israel is the best country for women entrepreneurs worldwide, according to the Mastercard Index of Women Entrepreneurs (MIWE) for 2020. Israel tops the charts for the first time, advancing from fourth place in 2019. The U.S. and Switzerland were ranked second and third, respectively, with last year's leader, New Zealand, falling to fourth place.

According to the report, Israel's success has been driven by a focused institutional backing for SMEs (small and medium-sized enterprises), with its 'Support for SMEs' ranking catapulting from 42nd place in 2019 to first in 2020. The report also credits Israel's ambition to double the number of female entrepreneurs within two years.

"It is no surprise that Israel is ranked in first place because we have the most overall entrepreneurs per capita, but the situation is a little more complicated," explained veteran entrepreneur Maya Gura. "Entrepreneurs have great support from the VC community and tech initiatives, certainly more than in other countries, because we are all located in one area and many of us also know each other. There are many accelerators here with people who have already experienced the process providing professional guidance based on their past mistakes. On the other hand, as a female entrepreneur, when I take a look at the websites of VC funds and check who are the partners and managers I still mainly see only photos of men. There is no equality and women certainly don't make up 50%. That means that female entrepreneurs are receiving investments from men and most likely your board will be mostly male so you are always in the minority. This is still a world controlled by men.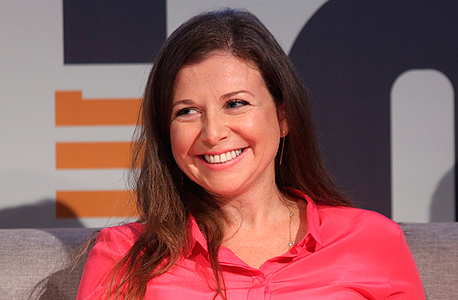 Israeli entrepreneur Maya Gura. Photo: Amit Shaal

"Women bring ideas from a broad spectrum, whether it is tech or a need they pinpointed from their daily lives like in education of motherhood," added Gura. "These are sectors that are relevant to 50% of the population but when you present it to a room full of men it is the type of idea that doesn't get approved. This minimizes us because technology is supposed to solve our problems, but ideas are being judged by the depth of the technology rather than the problem they aim to solve."

Now in its fourth year, the MIWE highlights the vast socio-economic contributions of women entrepreneurs across the world, as well as providing insight on the factors driving and inhibiting their advancement. Through a unique methodology – drawing on publicly available data from leading international organisations, such as the OECD and International Labour Organization – MIWE 2020 includes a global ranking on the advancement of women in business in pre-pandemic conditions across 58 economies, representing almost 80% of the female labor force.

The report found that women across the world were disproportionately impacted by the Covid-19 pandemic, with a staggering 87% of women business owners saying they have been adversely affected. Over representation in sectors hardest hit by the economic downturn, the pronounced digital gender gap in an increasingly virtual world, and the mounting pressures of childcare responsibilities are only a few factors that have left women particularly vulnerable.

There are, however, also reasons for optimism, with the report indicating that the pandemic could prove a catalyst for exponential progress for women in business and an opportunity to course-correct inherent gender bias should decision makers promote gender-specific initiatives and support.

Covid-19 highlighted women's ability to lead under extraordinary circumstances. Female world leaders such as Prime Minister Jacinda Ardern of New Zealand, Chancellor Angela Merkel of Germany, and Prime Minister Sanna Marin of Finland have presided over some of the most successful efforts in containing Covid-19.

Women in business are already demonstrating marked adaptability, with 42% having shifted to a digital business model and 34% having identified new business opportunities since the pandemic.

In addition, the 'new normal' presents a once in a lifetime opportunity to remove existing barriers, driving greater gender participation and parity for women in business.

"A crisis will always reveal vulnerabilities in the system, and Covid-19 has done that in spades," said Sue Kelsey, Executive Vice President, Global Consumer Products and Financial Inclusion at Mastercard. "We have seen the staggering extent of the disparity women in business face. But unlike any other economic downturn, Covid-19 has also paved the way for considerable progress and we have seen what can be achieved when priority is given. However, are we brave enough to seize the opportunity, to listen to the data outlined in MIWE 2020 and act accordingly? Or we will cling on to a failed system, and allow the pandemic to shave off progress to date? These are critical questions decisions makers need to have at the fore as they plan their road to economic recovery."

In 2020, Mastercard expanded its worldwide financial inclusion commitment, pledging to bring a total of one billion people and 50 million micro and small businesses into the digital economy by 2025. As part of this effort, there will be a direct focus on providing 25 million women entrepreneurs with solutions that can help them grow their businesses, through a range of initiatives crossing funding, mentoring and the development of inclusive technologies.