Insurtech startup Hippo secures $350 million investment from Japanese insurance giant
The Israeli-founded company raised $150 million in July and plans to use the new funds to help it achieve its goal of reaching 95% of the U.S. homeowners population in the next year
Just four months after raising $150 million at a valuation of $1.5 billion, Israeli-founded insurtech company Hippo Enterprises Inc. has received a $350 million investment, doubling its previous total funding.

The massive capital investment was made by Japan's Mitsui Sumitomo Insurance Company, Limited, a subsidiary of MS&AD Insurance Group Holdings, Inc. Through this partnership, Takashi Sato, a managing partner of MS&AD Ventures, the corporate venture capital fund of MS&AD Insurance Group Holdings, will join Hippo's board of directors as an observer.

The investment will support Hippo's product roll out in additional states and help it achieve its goal of reaching 95% of the U.S. homeowners population in the next year, as well as providing additional capital for its insurance and reinsurance companies. The investment solidifies the strategic partnership between the two companies, which began with MS&AD Ventures' initial investment in Hippo's series E funding round in July.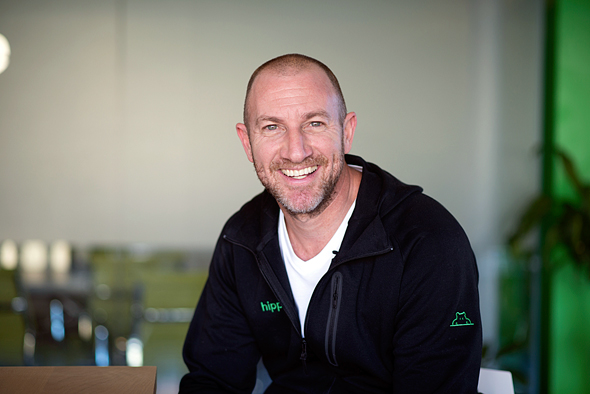 Hippo CEO Assaf Wand. Photo: Hippo Insurance

"Mitsui Sumitomo is one of the best when it comes to risk management and shares our desire to leverage data and analytics to create better outcomes for homeowners," said Assaf Wand, CEO and co-founder of Hippo. "We're excited to deepen our partnership and gain additional catastrophe modeling expertise from one of the world's largest insurers."

Hippo is headquartered in Palo Alto, California, but was founded by Israelis Assaf Wand (CEO) and Eyal Navon (CTO).

Hippo's policies are underwritten by large reinsurers including German firm Munich Re Group and New Jersey-based Spinnaker Insurance Co., which Hippo took over.

Hippo analyzes data from municipal building records, satellite imagery, and smart home devices to enable customers to instantly qualify for coverage. The company also monitors the insured assets and lets users know when repairs or weather protections are needed.

Wand told Bloomberg back in July that the company was planning on going public in 2021. "In 2021, we'll be ready to go public," he said. "Because interest rates were so low, we see a surge of people that are refinancing their mortgage. People are buying homes like crazy now," added Wand regarding the boost in business the company has seen during Covid-19.

He also said that Hippo is set to bring in more than $100 million of revenue in the next year, which helps explain why its value had surged by 50% since last year's $100 million series D round at a value of $1 billion.

Hippo and Mitsui Sumitomo Insurance Company, Limited plan to sign a reinsurance treaty. Mitsui Sumitomo will take on a portion of risk to support Hippo's Insurance Company, a national property and casualty insurer licensed in 50 states and rated A- (Excellent) by A.M. Best Company.

"We value the innovation that Hippo brought to the home insurance space through its advanced classification of risk," said Shinichiro Funabiki, Director, Vice President Executive Officer at Mitsui Sumitomo Insurance Company, Limited. "We look forward to learning from one another through our strategic partnership, providing high value-added products and services to customers of both companies in the U.S. and Japan, and to continue to support Hippo, which quickly became a top insurtech in the U.S. home insurance space and is beloved by its customers."