Anheuser-Busch firing 20 employees in Israel
World's largest brewery implementing structural changes in the development centers that it set up in Israel as part of digital transformation
The largest brewery in the world, Anheuser-Busch InBev (AB InBev), is firing around 20 of its employees in Israel. The company employs a total of 110 people in Israel as part of the WeissBeerger beverage analytics company, which was acquired by AB InBev in January 2018, as well as in some of the corporation's 30 different arms.

AB InBev said that it is adding WeissBeerger's capabilities to its digital transformation and due to that ongoing strategic shift it will also implement a structural change in the development centers that it set up in Israel, which will include employee layoffs and moving part of WeissBeerger's employees to AB InBev's technological arm in Israel. The company's executives will assist as much as possible in helping the fired employees in finding a new job.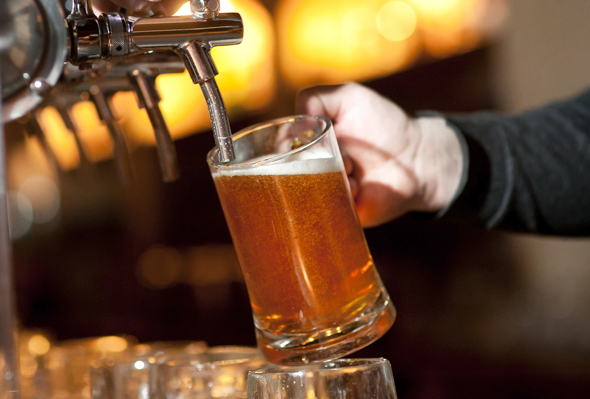 A beer tap. Photo: Shutterstock

The company's executives in Israel estimate that despite the recent changes in the company's workforce in the country, it will continue to recruit new employees in several roles and intends to continue and develop in Israel core technological and marketing fields over the coming years.

AB InBev purchased WeissBeerger in 2018 and turned it into its local R&D center. WeissBeerger developed a beverage consumption analytics application used by breweries and points of sale, such as pubs and bars, to access consumer behavior analytics in real-time. The Weissbeerger app tracks consumption via smart-taps and aggregates data that is shared with the restaurant or pub owner and the beverage manufacturers.

AB InBev announced last year the founding of a new technology hub in Tel Aviv called The Beer Tech. The center initially focused on cybersecurity.

AB InBev owns around 500 brands, including Beck's, Budweiser, Corona, Stella, Leffe and more. The company reported revenues of more than $50 billion for 2019.