Dubai Conference
No less than a miracle
Calcalist's publisher Yoel Esteron's speech at the first Israel-Dubai Conference
Calcalist is Israel's leading financial newspaper, but it's not just a newspaper and website. We see ourselves as the central hub for the business community in Israel, and we've been working very hard to connect our business leaders with global leaders around the world.
It is why we started our platform in English – CTech – and why we've been holding many international conferences and meet-ups, in Tel Aviv, of course, in New York and San Francisco, London, Berlin, and Paris.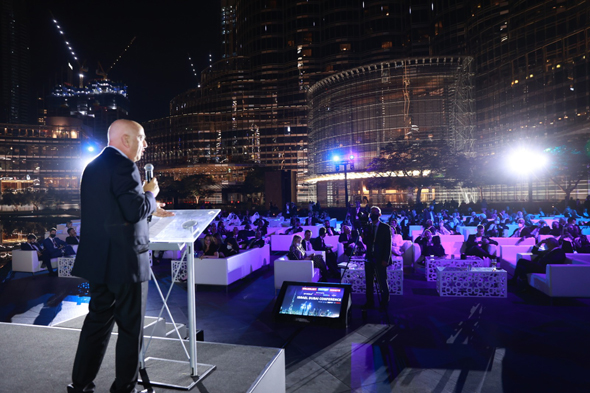 Yoel Esteron. Photo: CTech
But with all due respect to our big international conferences – this Israel-Dubai Conference, the first of its kind, is different and unique.
For me, to see Emirati leaders meeting Israeli business leaders, in Dubai, in the open, in a friendly spirit, seems almost like a miracle. No less than a miracle.
I am sure that this conference will have a huge contribution to the developing ties between our nations. We are here to connect. It is the keyword in our vision – connect.