Israeli cloud optimization startup Zesty raises $6.6 million seed, led by S Capital
The capability to analyze cloud costs and usage in real-time allows Zesty to develop cutting-edge solutions to tackle cloud waste optimization and reduce cloud costs by an average of 50%, while also reclaiming hundreds of engineering hours
Zesty, a real-time cloud cost optimization solution, announced on Wednesday a $6.6 million seed round led by S Capital with participation from previous investor - Lior Elkan's M-Fund Club, a boutique club of private and strategic investors. Zesty's automated, AI-driven cloud platform harnesses real-time data instead of relying on cost and usage reports generated by the cloud providers, which usually have a 2-3 day delay. The capability to analyze cloud costs and usage in real-time allows Zesty to develop cutting-edge solutions to tackle cloud waste optimization and reduce cloud costs by an average of 50%, while also reclaiming hundreds of engineering hours.

Zesty was founded in 2018 by CEO Maxim Melamedov and CTO Alexey Baikov. The two witnessed the complex challenges of optimizing cloud usage first-hand during various points in their career and set out to develop a solution that would be a game-changer for both organizations and the cloud providers that serve them.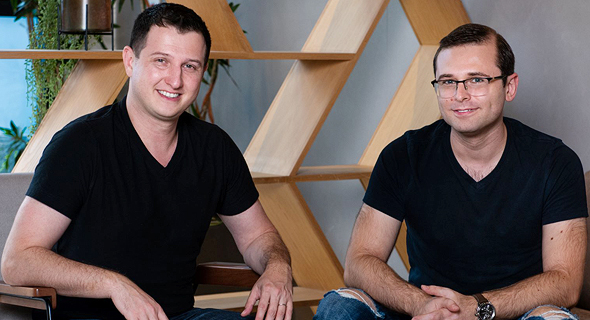 Zesty CEO Maxim Melamedov and CTO Alexey Baikov. Photo: Irina Unek

"Our goal is to leverage the cloud's flexibility to the fullest extent by automatically adjusting resources based on the applications' needs," said Baikov. "This approach dramatically reduces organizations Monthly Expenses and helps cloud providers stay competitive."

Melamedov added: "It's not just organizations that need a better way to tackle their cloud spending. Cloud providers also have an interest in ensuring their services are cost-efficient enough to attract customers and promote consumption."

Aya Peterburg, Zesty board member, and a founding partner at S Capital, added: "Over the past year, we have seen how Covid-19 has accelerated customer demand for cloud services, as the need for maintaining business continuity has become more apparent than ever. Maxim and Alexei, two exceptional entrepreneurs, have proven their ability to build a successful product that has already been sold to dozens of customers worldwide. Zesty's unique solution automatically optimizes cloud resource utilization and empowers decision makers within the organization in real time. Our investment in Zesty will facilitate the company's further expansion and growth as it continues on its sure path to become the market leader."

"We have explored the field of cloud optimization over the last years and are still stunned by the inefficiency in this domain. We are happy to keep supporting Zesty founders in fulfilling the vision of automatic cloud optimization and welcome S Capital to join the board," said Zesty board member, and a founding partner at M-Fund Club Lior Elkan.