Doral energy founders invest $2 million in proptech company
Propdo AI develops technology capable of predicting residential real estate property prices for end-users
Dori Davidovitz and Alon Kessel, the majority shareholders of Doral Renewable Energy Resources Group, which went public on the Tel Aviv Stock Exchange this year, have invested $2 million in Israeli property tech company Propdo AI.

The company, which is still operating under the radar, develops technology capable of predicting residential real estate property prices. Propdo AI has developed data-based tools to support decision making by end-users such as buyers, sellers, asset holders, contractors, realtors, and investors. The algorithm it developed analyzes a range of parameters that impact a real estate asset's price including, macro-economic trends, demographics, approved zoning and construction plans, transportation infrastructure, population makeup trends, environmental factors, and urbanization policies. The company will initially operate in the Israeli real estate market, providing its users with a personalized prediction of their desired asset that will include its projected valuation going forward.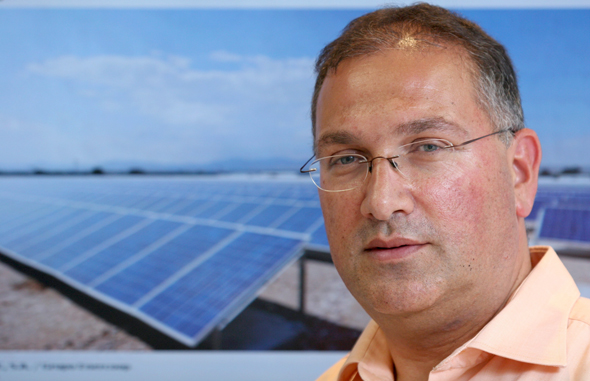 Dori Davidovitz. Photo: Amit Shaal

The company's CEO is Peleg Davidovitz, Dori's son, a lawyer, tech and real estate entrepreneur, and a lecturer at IDC Herzliya's Executive Education Center. The company, which was founded in 2019, employs 10 people in its office in Ramat Gan, among them data scientists, experts in AI and machine learning, and real estate analysts. It is projected to grow substantially in the coming months.

Kessel and Davidovitz, both economists and real estate appraisers founded Doral Energy, which operates in the field of renewable energy and local and global infrastructure, in 2007. In June of this year, the company went public, raising NIS 126 million ($38 million) in a TASE IPO at a valuation of NIS 700 million ($211 million). Since going public, the company's value has tripled and reached NIS 2 billion ($600 million). The two are invested in a number of other technology projects including in the field of energy storage, photovoltaic manufacturing, biogas technology, and now in proptech.