Argus CEO Ofer Ben-Noon announces he's stepping down
Three years after the cyber powerhouse's purchase by Continental AG, the departing co-founder says the company is stronger than ever
Ofer Ben-Noon, the CEO and co-founder of Argus Cyber Security Ltd., which was acquired by Continental AG is stepping down, Calcalit has learned. Ben-noon, who founded the company seven years ago told employees on Tuesday that he'd be departing his position at the head of the company but would remain on as a member of the board. He is set to be replaced by Sales VP Ronen Smoly.

Argus was acquired by the German automotive giant in November 2017 for an estimated $450 million. After the sale, Argus remained an independent company and kept on growing and recruiting workers in the years since the acquisition. Based in Tel Aviv, Argus develops detects, and prevents digital interferences with critical auto systems by monitoring in-car communication.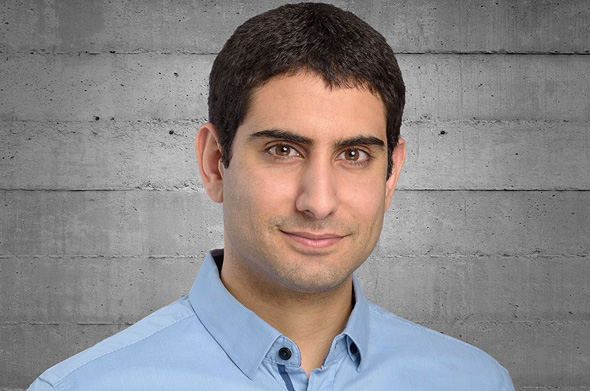 Ofer Ben-noon. Photo: David Garb

"Seven years ago I founded together with my friends the dream that is Argus and we embarked on a marathon that extended for longer than any of us could have imagined," Ben-noon said. "We decided to make this move, jointly with Continental, at a time when the team is stronger than ever and after having signed significant agreements to install the company's products in tens of millions of vehicles and passenger jets over the coming years. Ronen was the natural choice for the job both for me and for Continental's management in light of the outstanding accomplishments he has brought to the company."

Ben-noon added that he is considering launching a new initiative once the handover is complete.

Smoly has served as Argus' VP of sales for the last three years and prior to that filed management roles at Jungo, NDS, Cisco, Cardonet, and Hola. "I am pleased to continue the path that Ofer set out and lead the company to future successes. We will continue to bolster our activities with the leading automotive manufacturers and protect vehicles from attacks at a time when the scope of software assimilation in vehicles is growing, and subsequently, their exposure to cyber-attacks increases.