Opinion
A "new" tech revolution is coming and the winds of change will hit the U.S. first
How this transition phase will impact the various sectors in the US and will these new technological trends outlast the pandemic?
In the next few weeks, investors need to position their asset allocation differently in light of what we call "the transition phase" – roughly defining the time period between the elections and the de facto taking of power. Not because Biden is bringing with him the "winds of change" to the markets but because he is carried on the windblown that's already here. We obviously still have to wait and see whether or not the Democrats will gain the majority of the Senate but the technological trends we've been witnessing over the last few months will strengthen regardless. The 'new' tech revolution is yet to come for more traditional sectors in the US first and foremost.

Ironically, this is coming into play right as we are starting to see some indices that the pandemic era could come to an end within the next 12 months thanks to the positive news in respect of potential vaccines.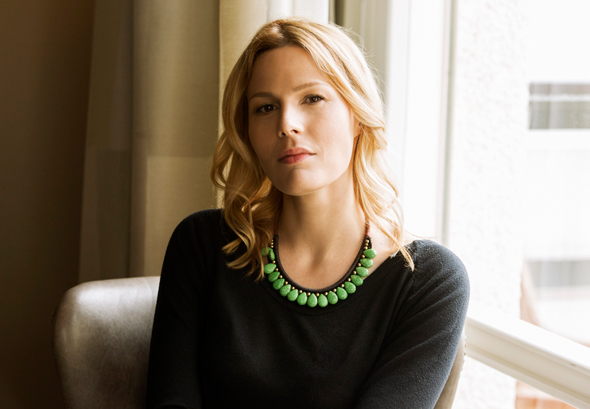 Karen Schwok, founder and CEO of Lucid Investments. Photo: Yariv Fine and Guy Rushi 

One of the following key questions for investors is, therefore: how this transition phase will impact the various sectors in the US? And will these new technological trends outlast the pandemic?

Covid-19 rewrites standards and accelerates digitalization across all industries.

The adoption of new technological behaviors in response to the pandemic, from video-conferencing to online shopping, means usage has already reached levels that were not expected for at least a few more years. Globally, according to the last survey conducted by McKinsey, about 55% of products and services are fully or partially digitized as of July 2020, compared to 35% in December and 28% in May 2018.

For North America, the shift to digitized interactions has been more dramatic. 60% of products and services in North America were fully or partially digitized as of July 2020, compared to 41% in December 2019 and 34% in May 2018.

In the new work environment, Biden will now navigate, in industries such as healthcare, pharmaceuticals, financial services, and professional services, the jump in digitization was almost twice that of consumer packages goods industries.

Also, within the tech sectors, we see the imminent rise-again of AI. With our livelihoods at risk, the pandemic has served as a wake-up call to expedite the timeline for digital transformation exponentially. Because of the pandemic, we're witnessing out-of-the-box thinking and once in a lifetime risk-taking that's giving birth to fantastic innovations and great changes. Though the pandemic has upended businesses across almost every conceivable sector around the globe and placed a historic strain on worldwide supply chains and economies, it has forced acceleration not only of digital transformation but also the implementation of AI.

As with every change – there's a side about to taste the short end of the stick. In this case, our money is on the 'big-tech' companies whose valuations reflect significant risks. Biden is expected to take on the Silicon Valley giants on misinformation, privacy and antitrust, in a sharp departure from policies pursued while he was vice president under Obama. Conservatives are likely to resist many of Biden's tech policies, like online speech and privacy legislation that interferes in free markets. And with neither party controlling a large majority in the Senate, their opposition means that legislation could easily hit gridlock.

Green-tech will enable the emergence of a greener economy

Biden is all about Green energy and has pledged to invest heavily in new technologies under his "Buy American" economic agenda. The plan includes $300bn for new technologies ranging from electric vehicles and lightweight materials to 5G and artificial intelligence — areas where China is rapidly gaining cachet. And not by chance as he is expected to largely extend the hard-line Trump has taken against Chinese tech firms that pose a national security threat.

It is the same digitalization process already underway which will enable Biden to follow through while proving more ecologically friendly on the way.

In Automotive and infrastructure – smart buildings together with a shift of demand for electric cars will also reduce the end carbon consumption. The electric revolution is real and the shift away from combustion engines is accelerating.

In Data - whereas it was expected the rise of e-commerce will lead to more electricity and more fuel usage, data center electricity consumption has only grown 6% since 2010, even as annual data traffic has grown more than 1700% according to calculations made over the years by Cisco Systems Inc. Technology and e-commerce companies now routinely source clean electricity for their data centers and warehouses.

And there's Biden's $2 trillion ambitious plan to address climate change and create jobs, which would take an enormous expansion of solar and wind capacity in the US, backed by mass adoption of energy-storage technologies and hanging hydroelectric and nuclear plants.

And so, the resolution should be to invest in technology selectively and find the traditional industries that could benefit from this new digital transformation. Amidst all this excitement and change – it is still a period of uncertainty. Further, IT and HR decisions will probably continue to delay as they required significant expenses, especially in traditional industries.

We expect industry confidence to boost in the next few months due to the positive indications that we're getting closer to the end of this pandemic, and maybe even new government stimulus expected as soon as Biden will gain his post. Trends impacting traditional industries and the innovation in energy management for the industry are the new winds of change regardless of who is occupying the Oval Office.

Karen Schwok is the founder and CEO of Lucid Investments – family office, and the former CEO of the Israeli branch of Pictet bank