Entrée Capital closes $125 million fund to invest in growth startups headed by Israeli founders
Israel Opportunity Fund I will invest in companies raising series B and C rounds that are active in the fields of deep tech, SaaS, fintech, and digital health
Venture capital firm Entrée Capital announced on Thursday the closing of Israel Opportunity Fund I. The Fund closed at $125m primarily from existing long term investors, as well as two new institutional investors.

The new Fund will target early growth startups typically raising series B and C rounds that are led by Israeli founders in Entrée Capital's main geographies of Israel, Europe, U.K., and the U.S. The Fund will pursue opportunities in the fields of deep technology, SaaS, fintech, digital health, and contrarian bets.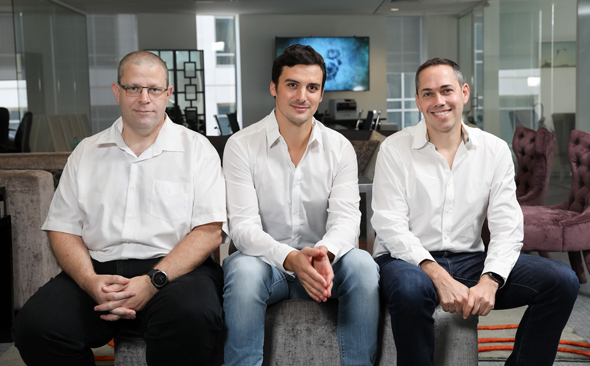 Entree Capital's co-founders Eran Bielski (left), Aviad Eyal, and Ran Achituv. Photo: Zara Brooks

Since 2011, Entrée Capital has invested over $300m in 90 companies including Snap, monday.com, Stripe, Glovo, Cazoo, Riskified, Toka, Stash, PillPack, PostMates, Gusto, FundBox, and Coupang.

Entrée Capital also announced that the Israel Opportunity Fund closed its first investment, in Versatile, which it co-led with Insight Partners. Versatile is a rapidly scaling AI-based construction technology company that was founded by its CEO Merav Oren.

In April, Entrée Capital announced it was raising $100 million for a third fund dedicated to investing in early-stage companies with Israeli founders.

"Half of our portfolio companies are Israeli or Israel related. We've grown our Israel office to 12 professionals who work every day to find, invest in, and support the best and brightest in tech that Israel has to offer. In these times, with severe restrictions on travel and markets not readily accessible, having an investor with substantial local and global presence helps companies in their early growth phase close their funding quickly, build their teams, and close sales." said Aviad Eyal, Managing Partner, Entrée Capital.