Who is the Emirati businessman who wants a piece of Hogeg's Beitar?
Hogeg is looking to sell a 49% stake in the club for a reported 28 million euros to Sheikh Hamad bin Khalifa Al Nahyan, a member of the UAE's royal family
Beitar Jerusalem Football Club owner Moshe Hogeg arrived in the United Arab Emirates on Thursday with club chairman Eli Ohana and CEO Moni Brosh hoping to finalize in the coming days a deal that will see Sheikh Hamad bin Khalifa Al Nahyan, a member of the UAE's royal family, acquire a 49% stake in the club for a reported 28 million euros. Hogeg bought the club for 6.7 million euros two years ago and invested approximately 20 million euros in the team since. Should the deal go through, he is set to receive back the amount he paid to purchase the club, with the rest of the money to be invested in the team.

The news of the potential deal mainly made headlines in Israel, with the media in the UAE giving it little attention and the press in the Arab world largely reporting based on what was being published in Israel.

The reports came as a surprise to some since the team in question is known for its links to the Israeli far-right, and a section of its supporters is synonymous with anti-Arab sentiment among Israeli hardliners.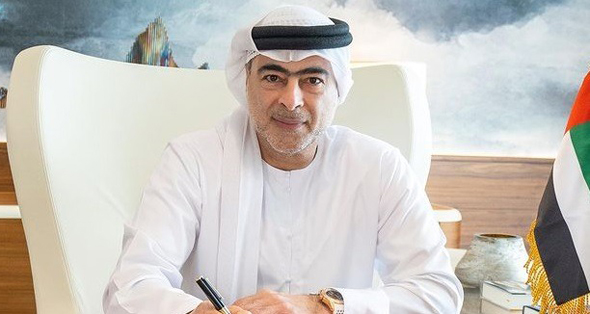 Sheikh Hamad bin Khalifa Al Nahyan. Photo: Courtesy

The club has never fielded an Arab player, but since buying Beitar in 2018, Hogeg has routinely made efforts to confront and stamp out racism among the fan base.

It remains to be seen if the deal indeed goes ahead, but regardless, the mere negotiations sparked curiosity in the identity of the Emirati businessman and what he is hoping to achieve with the deal.

Sheikh Hamad bin Khalifa Al Nahyan is a semi-distant relative of the ruling royal family in Abu Dhabi. However, he has never held a senior political role, and his business activity is largely based in Dubai.

According to people close to him, Al Nahyan has three decades of business experience, including advising on mega projects in the region. In 2017, he was appointed as the chairman of an organization named AIDA (Arab Investment and Development Authority), which despite its name is a private initiative involved in investing in infrastructure projects in the Arab world and beyond. It is unclear how long he served in the role, but it is believed that it was for no longer than two years.

In May 2019 it was widely reported that AIDA signed a deal in the Ukraine to fund a solar energy project in the country, but Sheikh Hamad was not among the participants in the signing ceremony.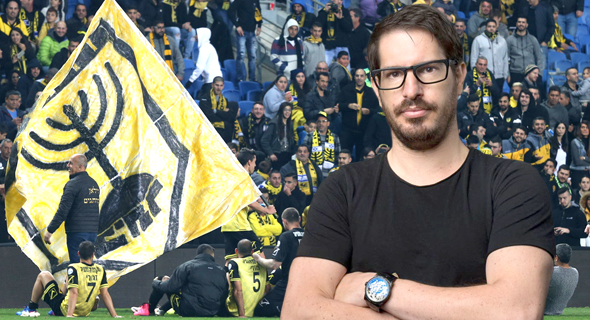 Moshe Hogeg. Photo: Reuven Schwartz

Al Nahyan's business activity took a step forward, at least in terms of visibility, last year when he set up his investment company HBK Department of Projects. According to the company website, it was founded "to support and advance the development of social progress, environmental balance and economic growth around the world." Sports isn't mentioned as a sector in which it has interest and Al Nahyan doesn't have any known connection to any of the UAE's soccer clubs.

In October 2019, HBK announced a collaboration with GoChain, a blockchain company that claims that "leading enterprises and governments are running their applications on GoChain, the fastest, most sustainable web3 based blockchain protocol." Al Nahyan said at the time that this move was made as there is a need to adopt new technologies like blockchain and digital assets.

Hogeg made a name for himself as an entrepreneur in the blockchain and cryptocurrency sector in which he also made his fortune before purchasing Beitar in 2018.

Sheikh Hamad's name has come up in connection with Israelis on several occasions since the signing of the Abraham Accords in September. He met with popular Israeli singer Omer Adam and also reached a deal with an Israeli company in the health sector.

Al Nahyan has also been involved in one project with a questionable personality, founding a company with Roman Ziemian, a Polish entrepreneur. In the company's website Sheikh Hamad and Ziemian express their interest in investing in a variety of sectors across the globe. Ziemian also comes from the cryptocurrency world, founding a company named FutureNet in 2017. According to Poland's Office of Competition and Consumer Protection, FutureNet and FutureAdPro are confirmed ponzi/pyramid hybrid schemes, pumping their own cryptocurrency as part of an eventual exit strategy.

Hogeg has also repeatedly been accused of running so-called "pump and dump" schemes.

Al Nahyan isn't suspected of any wrongdoing, but his subsequent connection with Ziemian still raises question marks ahead of his potential entry into Israeli soccer.

Doron Peskin is an analyst of Middle Eastern economies and the head of Concord MENA, a company specializing in public sentiment analysis of Arab countries.