After cybersecurity attack, Israel reconsiders its tender with Shirbit insurance company
Shirbit is one of the leading vehicle insurance companies for government employees, but after its system was hacked and personal information made public, Israel is reconsidering renewing the contract
The Accountant General of the Finance Ministry is in talks with Shirbit, an Israeli insurance company, after its data and protected private information, including that of several government employees, was breached. "We view this incident gravely, and are following the developments on the topic and the findings of supervisory bodies" the Finance Ministry told Calcalist. "Our decisions will be made in accordance with findings and in line with the law."

Shirbit is one of the leading car insurance agencies of government employees, their families, and retired public service personnel. The company was awarded in the past several government tenders to insure employees' vehicles. In the last tender for 2021, Calcalist was notified that of the Shirbit and Harel insurance companies, the former is believed to insure a total worth of NIS 36,000 ($11,000).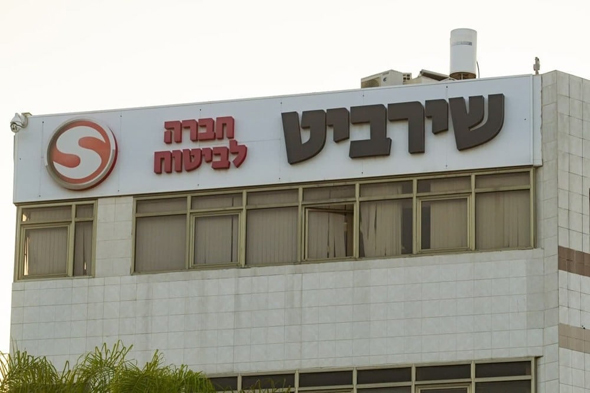 Shirbit, an Israeli insurance company. Photo: Ido Erez

Yesterday, Yossi Itzkowitz, Senior Deputy Accountant General, sent an email to all government accountants that read: "The data breach at Shirbit is being investigated and is under strict supervision from the Capital Market, Insurance and Savings Authority and the National Cyber Directorate. The Tenders' Committee in the Accountant General Division is consistently following the developments on this topic. At this stage, we are awaiting to see the findings of the investigation from the responsible authorities, and the Capital Market Authority's guidelines, whatever they may be. In light of the events, and in accordance with developments, we will provide updates over the following days in regards to continuing operations with the Shirbit company."

The Shirbit and Harel insurance companies won the government tender, in which some 60,000 vehicles are insured, a contract worth NIS 300 million ($92 million), and according to the conditions of the tender each company insures a different type of vehicle. The insurance will be renewed on Jan. 1, 2021, and over the coming days government workers will get notifications to renew their insurance plans. Since the beginning of the cyberattack on Shirbit last week, government employees, whose vehicles are insured by the company, have expressed concerns about sending their documents and joining insurance plans. Calcalist received inquiries from many civil servants who were concerned whether the state would provide them with additional insurance plan options to insure their vehicles, in accordance with civil servant benefits. Although the Ministry of Finance is responsible for the tender, each employee pays his or her own insurance plans.