SIBF to invest $5 million in Israeli artificial intelligence company SixAi
The company specializes in developing and implementing advanced technologies that combine optics, edge computing and algorithms
The South Israel Bridging Fund (SIBF) will invest $5 million in Israeli startup SixAi, headed by entrepreneur Ran Poliakine, founder of Nanox Imaging.

This is a second collaboration between the SIBF VC fund with the entrepreneur group headed by Poliakine. SIBF was among the first investors in Nanox, which went through a successful Nasdaq IPO earlier this year, and currently has a market cap of $2.6 billion.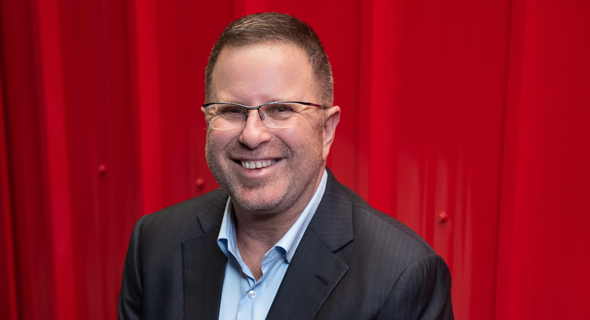 Founder of SixAi Ran Poliakine. Photo: LUZ Corporate Photography

The company specializes in developing and commercializing advanced technologies that combine advanced optics, edge computing and artificial intelligence. The company has two subsidiaries, one focused on developing autonomous visual quality control inspection systems in production lines and another one focused on developing autonomous driving technologies for industrial Autonomous Mobile Robots used in manufacturing floors and logistics centers.

"Our goal is to find ways to integrate smart robots into real-world workplaces. Our robot employment agency will provide an available, efficient and achievable solution in markets where there is low availability of working hands or where a real alternative to repetitive physical work is required," said Poliakine. "Through advanced AI-based robotics solutions, we help industrial companies increase productivity, reduce scrap and develop new business models tailored to the 21st century. We are pleased with the successful connection with the SIBF VC, thank it for its trust and are confident that the company's management will be able to generate great and significant value."

The new capital will be used by the company to support the continued growth of subsidiaries, entering new markets, investing in other robotics and artificial intelligence companies, as well as continuing to develop advanced technologies that integrate robotics and artificial intelligence.

"We are pleased to join a company led by Ran Poliakine. Our connection for several years has led to wonderful successes, including the IPO of Nanox," said Or Ben-Shoshan, Managing Partner at SIBF. "After examining SixAi, we believe that the technology developed by the company is the future of the world's manufacturing industry. The company has a great business potential and we can help it grow according to our operating model."

SIBF launched its second fund this year, raising about $60 million so far with the target of reaching a total of $200 million.