Mind The Tech TLV
"Coronavirus has increased awareness for fiber optic-based internet," says Partner CEO
The pandemic has raised the need for high-speed internet, says Israeli mobile phone company CEO during Calcalist's Mind The Tech Tel Aviv
"When it comes to fifth-generation cellular technologies, it's important to remember that 5G in comparison to 4G—where we surf the internet on mobile—isn't a case of evolution. It's not a form of advancement either— it's an entire revolution. The entire fifth-generation broadcasting and content consumption platform has changed," said Partner Communications CEO Isaac Benbenisti during Calcalist's' Mind The Tech Tel Aviv Conference. During a panel, he said that the fifth-generation of cell phones will increase the number of phone-users ten-fold.

"It's not that the population will grow ten-fold, but if today five billion people have cell phones, within the next five to seven years, 50 billion people will be connected with devices linked to the fifth-generation network —devices, not smartphones. Autonomous cars, manufacturing facilities where workers will talk to one another using the 5G network, logistic centers that will communicate with one another, as well as medical centers. The fifth-generation network allows users to quickly surf the internet and is extremely powerful, with zero latency."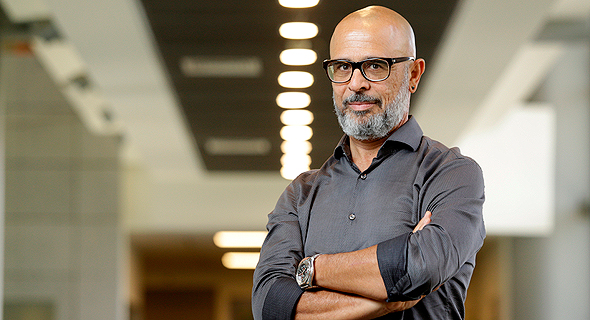 Partner CEO Isaac Bebenisti. Photo: Amit Shaal


Benbenisti emphasized that Partner is planning to broaden its release. "We were the first to finish the required deployment at this stage, and I estimate that within the next two or three years we'll create a network that many devices that support this technology can roam on. In the beginning, cell phones will use this technology, and then special applications will arrive."

According to Benbenisti, the coronavirus (Covid-19) crisis strengthened the need for two areas in communications: the great demand for internet content and the need for high-speed and stable networks. "People sit more at home, entire families surf the internet - the children are gaming, the parents and other children are on Zoom, the television is on at home - and in many homes, they are connected to Partner TV services, which all serve certain goals for people at home. Partner estimates that the population truly needs its fiber optics networks," he said.

"We are also seeing the demand for content," he added. "We are seeing a big transition from broadcast channels to streaming. Partner was one of the first that reached an agreement with Netflix to offers its service on our channels, and the need for consuming streaming content only increased during the coronavirus (Covid-19) crisis."

Partner saw an additional phenomenon this year, mainly the sharp rise in the need for "casting services," broadcasting videos from cellular phones to televisions at home. An increased growing need for cellular content using the casting service - from computer to television - was seen as well. "We saw for example how over the Passover Seder night, many customers streamed their meetings on Zoom to spend a family event together in their living rooms. I wish for the entire nation of Israel that we won't have to celebrate Passover holidays apart," Benbenisti concluded.