Options of Houzz, eToro and Monday.com in high demand in marketplace
Payoneer, Taboola, WalkMe, SimilarWeb, Riskified, ironSource and Gong.io complete the top 10 according to EquityBee
Houzz, eToro and Monday.com were the most sought-after Israeli companies on stock option marketplace EquityBee Inc. in 2020, the company revealed on Wednesday.
Founded in 2018, EquityBee offers a marketplace where startup employees who lack the necessary funds to exercise their stock options can find investors, in return for a part in future gains, for example, in the case of an initial public offering or if the company is acquired. EquityBee has a user-base of some 6,500 investors after growing by 600% over the past year. The Tel Aviv-based company calculates its ranking according to the number of investors who displayed an interest in buying shares in each company should they become available.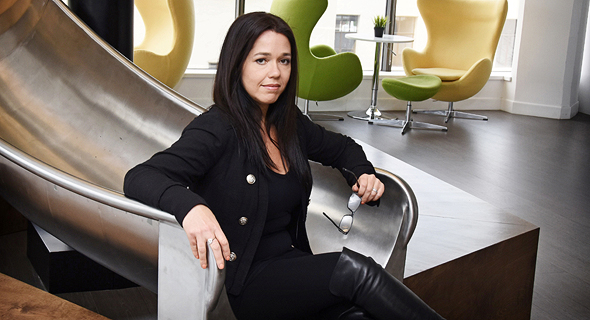 Adi Tatarko, founder and CEO of Houzz. Photo: Carla Duharte Razura

On Tuesday, Calcalist reported that a U.S. institutional investor purchased shares of eToro on the secondary market at a sum of at least $50 million, with the unnamed U.S. firm acquiring the stock from previous investors and employees.

Houzz, eToro and Monday.com were followed on the list by Payoneer, Taboola, WalkMe, SimilarWeb, Riskified, ironSource and Gong.io.

"The Covid-19 pandemic affected markets all around the world in 2020 and caused investors to adapt their portfolio to a time of uncertainty. We discovered that while investors were seeking alternative investment channels, there was an increase in their interest in investing in startup employee options," said Oren Barzilai, founder and CEO of EquityBee. "The investors recognize the opportunities of investing in startups in sectors that they believe will grow in the coming years due to the changes brought on by coronavirus. This year has also seen options become an even stronger tool to incentivize employees. In a time when companies need to save and cutback, handing out options that could increase in value following the pandemic is an attractive compensation."

EquityBee, founded by Barzilai, Oded Golan (CPO) and Mody Radashkovich (COO) has raised $8.3 million to date, including $6.6 million in a series A funding round in February of this year, led by California-based Group 11, with participation from Battery Ventures and LocalGlobe.