Digital Entrepreneurship in the World of Shipping Services: ZIM is changing the rules of the game
Millions of dollars of investment in IT systems and human capital have made ZIM a world leader in customer experience within the marine transportation sector. This revolution couldn't have happened without the involvement of the customers themselves in the process
Seafarers know that maritime transport moves at a leisurely speed of 13 knots on average, so all people involved, customers as well shipping liners, have become accustomed to very slow technological developments in the field.

But then, ZIM decided to lead a revolution and bring about change. Until three years ago, it was almost impossible to find the digital practices and high-end technologies common to other industries in the customer experience of the cargo transportation world. ZIM was among the first to realize that the world around them had changed and that without transforming the old operational approach to a more customer experience- focused approach, in line with the 21st century, they will eventually become irrelevant.

The big challenge faced by the company three years ago was upgrading the customer experience and seeing beyond the operational service of transporting goods by sea, by putting the customer's needs at the center. Today, ZIM has become a leader in the field.

"The ultimate goal in restoring the customer experience was to differentiate ZIM from its competitors and to become leaders, by focusing on creating a relationship with our customers, that will create confidence and peace of mind, which in turn will make them choose us over and over again," explains Assaf Tiran, VP of Global Customer Service at ZIM. "The world of container shipping services has been characterized by a 'survival' mode over the last decade. The number of global players has shrunk by almost half as a result of mergers and acquisitions while most of the remaining top 10 carriers entered operational alliances, leading to almost no differentiation except the basic product and price. As a result customer loyalty has been low."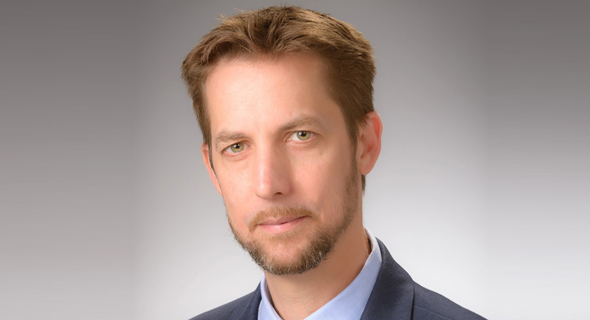 Assaf Tiran, VP of Global Customer Service at ZIM
During this time ZIM has become one of the top ten companies in global shipping. It has maintained full independence, not being a member of any of the major alliances in the industry, which has allowed the company, on the one hand, to promote collaborations in certain trades and on the other to continue to operate independently. As one can see, in the recent period many companies have reduced activity and closed lines, while ZIM has launched a new dedicated line for the e-commerce needs, the fastest on the market, between southern China and the west coast of the United States.
Just recently, another high-speed line from China to Australia was added. "Our vision as a company is to demonstrate innovation in the containerized shipping services, both on our products. as well as in our customers' experience. Our customer experience has shifted by 180 degrees in the last three years and we are already receiving the confirmation for that from our customers!".
To enable this revolution, ZIM invested millions of dollars in computer systems, and at the same time made changes within its organizational structure. Each customer receives ZIM's unique personal touch throughout and across all interfaces, from the booking stage—including all the complex documentation processes—the ongoing updates, to the actual release of the cargo. "Our human response time is one of the leading response times in the industry. Our service representatives are equipped with an advanced CRM system enabling them to truly 'know' the customer, alongside a leading knowledge management system," says Tiran. "Along with improving our response and service resolution level, we launched a variety of digital platforms and services, yet not at the expense of losing the human and personal touch, so that each and every customer will be able to choose his preferred channel that suits his needs at any given time. "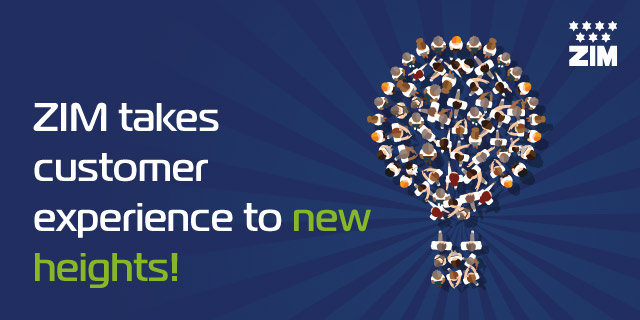 ZIM Shipping

How did we do that? The change begins with the customer - Powered by our customers

Due to the huge gap, ZIM identified, between the introductory revolution they aspired to achieve within the customer experience domain, and the target population that was used to working in a different phase, they came to the conclusion that changes can not be made alone. Therefore, they decided to go through this journey along with their customers, hand in hand. "Being truly focused on your customers means having an open and constant dialogue with them. As in any industry, there are those that fall into the category of 'early adopters', however, the container shipping services sector is relatively conservative. The main challenge is always on the actual implementation, encouraging customers to embrace the change by choice and not as a default, this is what led us to introduce Our 'Powered by Our Customers' approach, a working methodology in which ZIM customers take an active part in designing ZIM's digital experience - By Customer For Customers!

"A bit over two years ago, we launched a wide-ranging campaign in the various digital media, which called on community members to take an active part in shaping ZIM's digital service experience. Fortunately, the campaign generated a wide response and as of today, we have more than 500 global 'influencers' on board. Since then, they have been involved in the decision-making process, and in some cases took part in the user testing stage. Thanks to them we have made a significant leap forward, upgraded our official website, and introduced an advanced personal area called 'myZIM', which has a wide range of customized services, down to the level of the individual user within each business customer," Tiran said.

One of the most popular features among customers is Draft B/L, which has digitized the traditional process of approving or editing the draft bill of lading. The process used to be mostly manual and often had to go through many changes until its final version was formed.

"We have actually developed the ability to manage a joint document where the two parties involved in its creation are now able to do it digitally, very similar to editing a word document," explains Tiran, "and three months after the service went live, it has already received the highest rating among the various features'."

During Covid-19, the company quickly introduced a new push notification system, enabling customers to receive real-time mobile notifications regarding urgent changes to the company's operations around the world. "Our vision and values as an organization are integrated into our daily work, and radiate out in our dialogue with customers. Alongside the outbreak of COVID-19 in the far east at the beginning of the year, we experienced some operational challenges, which sometimes affected our ability to provide an ongoing response. Customer's feedback made it clear that such an extreme situation requires creative solutions on top of the usual customer advisories posted on our website as it was quite clear that our customers were facing difficulties following them while struggling to maintain their business continuity themselves. Based on that feedback this new service went live, which eventually assisted us to increase downloads of our mobile application".

Tiran emphasizes that the Israeli DNA as a startup nation undoubtedly helped differentiate ZIM as a leader in the domain of customer experience as well as its innovative approach. Further proof of this can be found in its collaborations with several groundbreaking Israeli startups, such as WAVE and Ladingo.

"ZIM is a global company, however very proud of its Israeli 'Start-Up Nation' DNA and as such, we strive to leverage it for introducing new strategic initiatives, such as the collaboration with e-commerce giant Alibaba, which was recently announced. As our vision states, we have set ourselves a clear goal to introduce innovation wherever we operate, in the way we deliver shipping services."

Join our Digital Transformation!