Survey: One-third of Israelis would prefer to take homegrown Covid-19 vaccine
The results come a day after America's Pfizer/BioNTech vaccine touches down for distribution
Thirty-five percent of Israelis would prefer to be inoculated by a vaccine developed in Israel as soon as it is readily available, according to a new survey from the Geocartography Institute. The survey, which was conducted in Israel and sampled 500 participants, also touched on Israel's image of itself regarding its 'Startup Nation' credentials ahead of the first-ever DiploTech Global Summit.

The Covid-19 pandemic has been the defining moment of 2020 with countries rushing to develop or purchase a vaccine to combat the virus. While the American-German developed Pfizer/BioNTech vaccine has already touched ground on Israeli soil ahead of its distribution later this month, some Israelis are happy to wait for the homegrown vaccine expected to arrive next summer.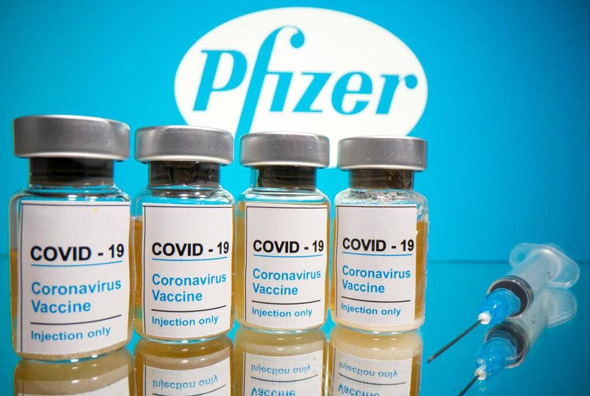 The Pfizer/BioNTech vaccine has arrived in Israel. Photo: Reuters

The Israel Institute for Biological Research, located in Ness Ziona has been tasked with developing Israel's own vaccine and is in the second stage of clinical testing.

In a recent interview with Calcalist, Prof. Shmuel Shapira the institute's director said "Other companies were able to take shortcuts, but we dealt with stringent Israeli and EU regulations. In the end, we aren't concerned about reaching the finish line first, our main concern is that our vaccine will be efficient and safe."

The survey showed that 19.5% of participants would prefer to be vaccinated with a foreign vaccine, whereas 45% didn't have a preference at all. Generally, men would prefer an Israeli vaccine and women were indifferent.

The DiploTech Global Summit 2020 aims to build bridges through Israeli innovation and is expected to kick off on December 16. The initiative is spearheaded by Israel's former Ambassador to the UN Danny Danon, who will be joined by former U.S. Ambassador to the UN Nikki Haley as well as some of Israel's innovators and entrepreneurs.

Ahead of the summit, the Geocartography Institute also reviewed the influence of Israel's high-tech scene and the impact it has on the country's image. It found that 80% of Israelis believe that Israeli high-tech heavily influences Israel's global political standing. More than 51% said that Cyber is the most notable of all tech fields in Israel, and more than 15% indicated that Agritech is the area most identified with Israeli innovation.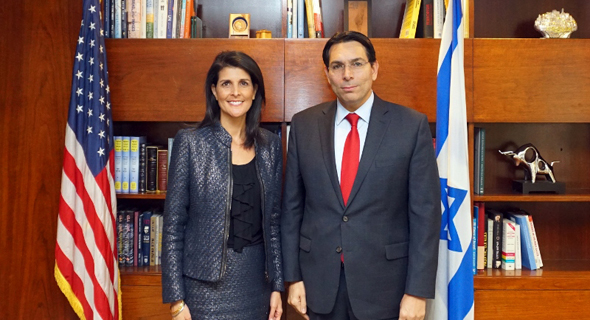 Danny Danon and Nikki Hayley. Photo: US Embassy Photographer

"There is no doubt that Israel's innovative technology helps build diplomatic bridges and supports our positioning as a 'Startup Nation' in the eyes of the world," Danon said ahead of the event. "I very much anticipate that Israel will be among the first countries to issue a Covid-19 vaccine which I hope will further contribute to the positive image and appreciation for the State of Israel."l

So far, the UK is the only Western country to have begun administering the Pfizer/BioNTech vaccine, which claims to have a 94% effective rate. After two days, reports of serious allergic reactions started coming out of the UK after two NHS workers had reactions - so perhaps it may be wise to wait a few more months.