Start-Up Nation Central launches 'UAE-IL Tech Zone', a shared innovation community
The community, in collaboration with Nobex, Hybrid, and Fusion LA, will promote innovation and ties through regional and business partnerships
Start-Up Nation Central (SNC), Nobex, Hybrid, and Fusion LA have announced the launch of the 'UAE-IL Tech Zone', established soon after the signing of the Abraham Accords. The Zone, which claims to be the first of its kind, aims to connect the innovation, technology, and business ecosystems in Israel and the UAE.
The was founded by Noa Gastfreund, Managing Director of Hybrid, an accelerator for early-stage start-ups with at least one of its founders from the Arab community; Basil Farraj, the CEO of Nobex Technologies; and Guy Katsovich, co-founder of Fusion LA an organization helping Israeli technology ventures enter U.S. markets. It already includes more than 1,000 people in the business, innovation, and technology sectors, as well as investors, developers, and government entities from both countries.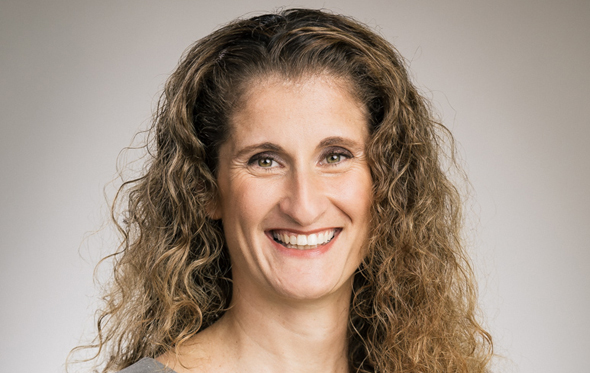 Michal Seror, Director of Community Development at Start-Up Nation Central. Photo: SNC

"The purpose of the community is to provide a cultural and business bridge between the two countries through innovation and technology," said Michal Seror, Director of Community Development at Start-Up Nation Central. "Our experience proves that communities are one of the most successful levers for promoting business cooperation. We invite entrepreneurs, senior business executives, and government officials, and technology companies to join our exclusive community."

Due to Covid-19, the UAE-IL Tech Zone only operates via LinkedIn, although there are plans to meet in physical locations for a variety of delegations, workshops, conferences, and roundtables hosted by both countries. In 2021, a fully-fledged online platform will launch to hold discussions in forums pertaining to high-tech investments, fintech, cyber, agriculture, smart transportation, and more.

Start-Up Nation Central is a non-profit organization aiming to connect global corporations, industries, and governments to the Israeli tech ecosystem. Fusion LA is a venture-backed accelerator helping Israeli entrepreneurs enter American markets. Nobex provides audio solutions for broadcasters and podcasters, totaling more than 30 million users. Finally, Hybrid is an accelerator program part of the 8200 alumni organization that aims to diversify Israel's Startup Nation.