Silicon Valley VC Group 11 going public on the Tel Aviv Stock Exchange
The Dovi Frances-led VC and Veev were announced as the first two listings on TASE UP, a new platform in which companies remain private and are not subject to any reporting or prospectus publishing requirements
Dovi Frances, the founder of venture capital fund Group 11, believes many other VCs will follow in his footsteps after becoming one of the first two listings on the Tel Aviv Stock Exchange's new platform TASE UP on Tuesday.

As part of the listing, Frances revealed Group 11's recent results on Tuesday and said he's excited about giving people the ability to see what he's been doing with his fund in the U.S. for the past decade and also give them the opportunity to invest alongside him. Group 11 is aiming to raise a $100 million fund through the listing.

"I left Israel in 2006 and haven't been in Israel for more than a few weeks a year for almost 15 years now. The same goes for fundraising, with the majority of the money that I raise not coming from Israel, although much of the money goes to Israeli related companies that operate in the Americas and have their R&D centers in Israel. The majority of the money came from U.S. based investors. I barely have any Israeli investors apart from Hachshara Insurance which is the only institutional investor from Israel that has invested in my prior funds, in fund number 3 and number 4," Frances told CTech. "That disconnect has always bothered me. Because in my roots I'm Israeli and the fact that I operate from the U.S. should not serve to my detriment, it should be an advantage. If I was an institutional investor looking at Group 11, I would say hold on for a second. Here is a fintech investor, who has been doing this for nine years, so he didn't move into fintech because it is the flavor of the year but rather has built subject matter expertise for a decade now, which is important, and he is in the top 1% performance globally. He's a Hebrew speaking manager that invests 70% of the money in Israeli related startups. I would be all over me if I was an institutional investor. But they are not. Maybe it's because we are based in the U.S. and it feels strange to them or because we don't offer liquidity, which is the case with most funds. Or maybe it's because they are accustomed to investing in the usual suspects in the Israeli ecosystem. This is not about ego. But this has bothered me for many years. So when the opportunity came from TASE to join TASE UP as the first fund to ever go public on the Israeli stock exchange, I viewed it as a win-win-win opportunity for the institutional investors, accredited investors, and Group 11."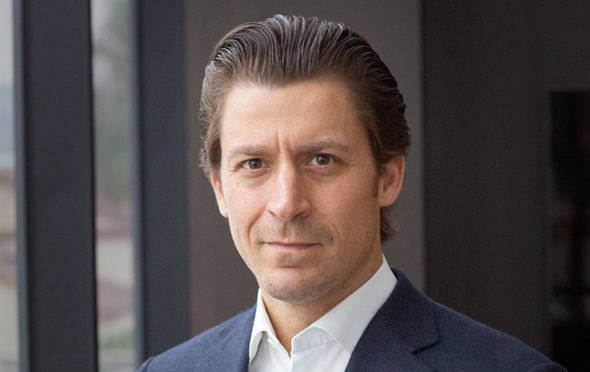 Dovi Frances, Group 11. Photo: Group 11

Group 11 is a Silicon Valley-based VC that focuses on investing in the financial services industry. Group 11 is considered a top 1% performing fund. Since its inception at the end of 2011, the firm has invested over $200 million in some of Silicon Valley's most prominent and disruptive financial technology companies, including Tipalti, TripActions, HomeLight, SunBit, Next Insurance, Papaya Global, EquityBee, and Lili Bank. While the fund invests predominantly in U.S.-based companies, about 70% of its portfolio is Israeli related with Israeli founders at the helm and R&D presence in Israel. Frances currently serves on the boards of multiple companies in which the fund has invested and is also a member of the Advisory Council of Leumi Bank U.S, and serves on the Steering Committee of ICON - Israel Collaboration Network.

TASE UP, launched several months ago, is an electronic platform designed by TASE to allow private high-tech companies, venture capital funds, funds specializing in real estate properties overseas, and credit funds access to investments from institutional and accredited investors. Unlike listing on TASE main market, companies that are listed on TASE UP platform remain private and are not subject to any reporting or prospectus publishing requirements under the Israeli Securities Law.

The other newcomer announced on Tuesday was Veev, which creates homes based on an integrative technology that encompasses design, modular manufacturing and construction to improve on quality and cost. Veev has offices in San Francisco and Tel Aviv, with 280 employees in the U.S. and 60 employees in Israel. To date, the company has raised $90 million from investors, including Lennar, a leading U.S.-based construction company, Zeev Ventures, Khosla Ventures, Eclipse Ventures, Group 11, and the Sagol Family. Veev is targeting a $50 million raise through the listing.

"Over the last few years we raised close to a quarter billion dollars and have been fortunate to find and back Israeli related technology companies that are financial technology orientated," said Frances before breaking down the different advantages presented to all parties by being listed on TASE UP. "The first winners from my perspective are the investors. The investors in TASE UP can be institutional investors but they can also be accredited investors. For institutional investors the advantages as opposed to investing in Group 11 abroad is that it is done in a centralized fashion through TASE in what is a liquid instrument. Although it isn't likely they will go out of the position, having that comfort that there is a ticker and they can trade a ticker is important. Having it done through the TASE is very helpful, from a security perspective and a financial perspective. The last advantage for an institutional investor is that they can tell their clients that they are investing in the Israeli technology landscape. That is not something they can say today for the most part. In the first half of 2020, 80% of the money invested in Israeli tech came from abroad. I believe there will be many who will follow in my footsteps, allowing Israeli institutional investors to finally be able to tell their clients that they are investing in Startup Nation.

"The second advantage is for accredited investors. There are 50,000 accredited investors in Israel and they have zero access to Silicon Valley. If they want to invest $50,000 they can't do it. Funds like mine won't talk with an accredited investor if he is not putting in at least half a million," added Frances. "TASE UP gives them the ability to invest even small amounts and it is liquid."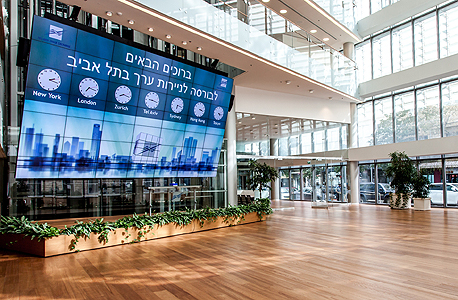 The Tel Aviv Stock Exchange. Photo: Courtesy

Frances said he is looking forward to making his fund's records public every six months in accordance to TASE UP regulations. "We live in an industry where a lot is done in the dark. Transparency is not something that is around in abundance. So for example, if you want to compare me to another VC that is somewhat problematic. Most of them have a bombastic name so as an example let's call them Bombastic Ventures. So you go to the offices of Bombastic Ventures in a nice building on Rothschild Boulevard, you'll drink a very nice espresso on the balcony and you go to the offices and your jaw will drop. They have a good looking receptionist sitting at the entrance and they have 20 partners and what not. But you don't know what their performance is and you will never know what the performance is unless they are fundraising from you as a big ticket investor. So here's an opportunity for me to show the general public, who are ultimately the clients of institutional investors, what my performance is. There is also a Zionistic aspect. I have not been conducting business in Israel for 15 years and finally I have the opportunity to conduct business in Israel and give people the ability to see what I've been doing with Group 11 for a decade and also give them the opportunity to invest alongside me which I haven't been able to do until now.

"I completed the raise of my fourth fund a month ago. Every year-and-a-half I've raised a fund for the past few years. I didn't do it because I'm distressed, I didn't do it because I couldn't raise money otherwise," added Frances. "I've been very successful in fundraising in the past few years but times are changing. I've criticised in the past the structure as it is today because it has no transparency and no liquidity. Here we have found something that has transparency and liquidity and has the reputation of TASE. I don't see why other VCs who are top performing, maybe not top 1% but 10%, will not go and raise money in such a fashion instead of relying on funds of funds or middlemen like placement agents and investment banks. You basically take the middleman and move them away from the equation because they are not needed. The public can communicate with the VC industry in a direct fashion through the TASE. TASE is not a middleman, it is merely the facilitator, merely a pipe that allows me to communicate with the public in a transparent fashion with an instrument that is liquid."

Frances believes that one way or another institutional investors are going to have to invest way more money into private equity and VCs, and TASE UP presents an ideal platform to do so. "Bonds are not yielding the same returns as before and the bond market is 10 times greater than the stock market. So now you have this wall of money that needs to find yields because they need to give their clients when they retire a certain yield and part of that money is going to go to the venture capital and private equity asset class. The government's encouragement is great. I don't think it causes any damage and I think it is good that institutional investors will make that allocation faster to keep up with the times."