Food app 10bis to double its R&D operations in Israel
The company, which employs 80 people, will be expanded to develop additional products for restaurants after revenue plummets due to pandemic
Dutch-American food delivery giant, Just Eat Takeaway, will double its development center in Israel by the end of 2021, a person familiar with the move told Calcalist under condition of anonymity. The company acquired Israeli meal card and food delivery service 10bis in 2018 in order to be present in the B2B sector in a key market in the world, and opened a research and development center in Tel Aviv that includes 80 workers, in addition to its hundreds of other 10bis employees around the country.

"We want to double the number of our employees and even more during the coming year," Tomer Fefer, who is VP of Technology at Just Eat Takeaway-Israel, co-CEO, and CTO of 10bis, told Calcalist. "When it comes to our technology, our work is completely independent. We are a type of startup within a big parent company with the backing of a large corporation in regards to budget and stability."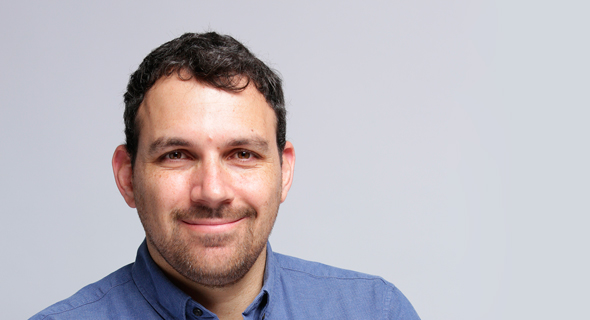 Tomer Fefer serves as the VP of Technology at Just Eat Takeaway-Israel. Photo: Mali Arousty

Just Eat Takeaway services are available at 200,000 restaurants in 24 different countries. The company is in the process of merging with Grubhub, and after receiving final regulatory approval it will be the largest industry player in the world outside of China. The parent company grew during the coronavirus (Covid-19) pandemic, and with the rise in takeaway food orders. Just Eat Takeaway's revenue grew by 44% in the first half of 2020, translating to 1.03 billion euros ($1.26 billion).Its net income earnings, or EBITDA, jumped some 75%.

Its main focus now is to continue and develop its Israeli 10bis equivalent service, named Takeaway Pay, around the world. The service allows businesses to provide their employees with a discount card or budget for ordering meals from a variety of restaurants through its global platform. The product is already active in eight different European countries - the Netherlands, Belgium, Poland, Austria, Romania, Switzerland, and France, with plans to expand to additional markets.

Despite the changes that the pandemic has caused to the market, 10bis still believes in its product.

"In the past our customers would order food at the same time from different areas to their workplace, but today everyone can order anything they want to their home address. It has led to many small orders that are spread out all over the country, and it's caused us to make changes. Takeaway Pay works in eight countries. The European market has a strong appetite for it. We introduced our product to the Polish market a few months ago, and saw rapid growth. In addition, we are also building a vertical platform that can be used for other things, such as for Christmas or holiday orders, and other things as well."

The system he mentioned is a new product developed in the Israeli R&D center for restaurants. It's called point of sale, or POS, and allows restaurants to manage orders from several different origins, whether that is in-person orders, takeaway, or deliveries.