Israel launches national AI program, but lack of budget threatens its implementation
The five-year national program has a NIS 5 billion budget, but political turmoil and the lack of a state budget are holding it back
The success in the quick development of vaccines for Covid-19 is being credited in no small part to the artificial intelligence (AI) capabilities of pharma companies Pfizer and Moderna. The AI sector is expected to become even more dominant in the coming years.

Due to the dramatic effects the use of AI has on research and development in industry, infrastructure, security, health, and medicine, it is no surprise that Israel has decided to launch a five-year national AI program with a budget of NIS 5 billion (approximately $1.55 billion). The problem is that with the state budget not yet being approved for 2020, not to mention 2021, due to the political turmoil in the country, the new AI program will have to settle for the time being for significantly reduced funds from the budget of the Israel Innovation Authority and the Ministry of Science and Technology.

"The program will get underway in a low gear with the help of the budget that we currently have at our disposal," Ami Appelbaum, the Chief Scientist in the Ministry of Science and Technology and the Chairman of the Board of the Israel Innovation Authority told Calcalist. "We are already running an AI program, but this isn't the program that we planned and obviously there will be things that won't be accomplished if there is no state budget. If this continues into 2021 we will have to figure out how much we want to allocate to AI. Clearly, it will be of a low and insufficient magnitude."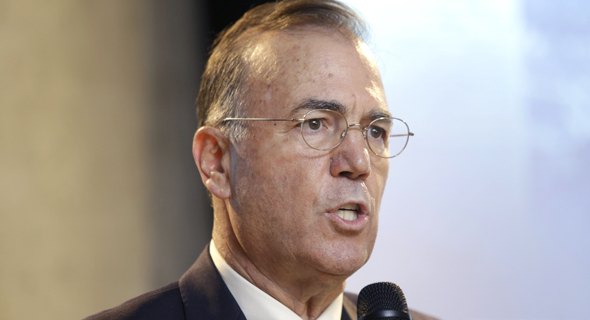 Ami Appelbaum, the Chief Scientist in the Ministry of Science and Technology and the Chairman of the Board of the Israel Innovation Authority. Photo: Amit Shaal

AI is intelligence demonstrated by machines, unlike the natural intelligence displayed by humans and animals, for example, the understanding of language or solving problems. AI has become over recent years an important part in technological progress in almost every sector.

The new national program was created for TELEM (The National Infrastructure Forum for Research and Development), which is a voluntary organization that strives to promote R&D programs and projects in scientific and technological fields through establishment of national R&D infrastructures and inter-organizational, inter-departmental and international collaborations. The program was written by a committee of experts in AI headed by Orna Berry.

The committee recommended to initially allocate NIS 550 million ($170 million) for several urgent projects, including: the establishing of an HPC (High Performance Computing) supercomputer at a budget of NIS 270 million ($83.5 million), promoting generic R&D projects with a focus on NLP (Neuro-linguistic programming) capabilities at a budget of NIS 180 million ($55.5 million) and the development of training of manpower and the purchasing of advanced equipment for academia at a budget of NIS 100 million ($31 million).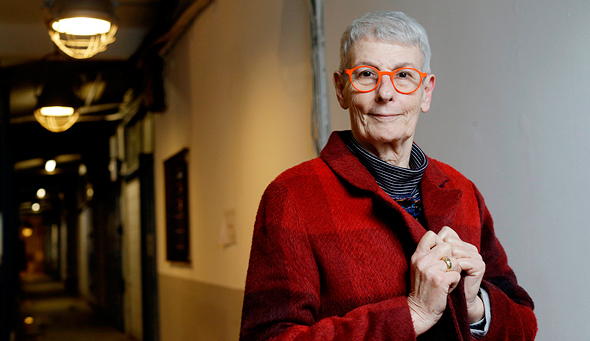 Orna Berry. Photo: Amit Shaal

The full budget, which was approved by TELEM, will amass to more than NIS 5 billion over five years. The program is set to be managed by a steering committee which will include representatives from all the members of TELEM and it will be accompanied by a scientific committee composed of local and global experts.

According to Appelbaum, the program defines what Israel needs to do in order to close the gap with other countries in the sector of AI. One of the main issues according to Appelbaum is training human capital for the sector.

"In China and the U.S. they are spending billions on these training programs. The country needs to first and foremost invest in its human capital. There is already some low key activity in academia and we have training programs outside academia as well, but this isn't enough," said Appelbaum. "Another important matter is supercomputing. We will need to purchase this equipment because otherwise the industry won't be able to be active in the AI sector. Another important role the state has is in the development of governmental data and a local cloud. Regulation is also important and that is something that you don't need a budget for."

Research conducted by Tortoise Media in 2019 ranking 54 countries based on their strength in AI placed Israel in 12th place. The ranking is based on seven key categories: research, development, talent, operating environment, infrastructure, commercial ventures and government strategy – all of which contribute to overall AI capacity. In 2019, Israel was 13th in talent, but only 36th in infrastructure, 46th in government strategy and 50th in operating environment,

Israel rose seven places to fifth place in the updated rankings for 2020 released earlier this month. Israel moved up to fifth in talent, but was still 27th in infrastructure and 38th in operating environment, and just 51st in government strategy.

In research conducted by the International Research Development Centre based out of Canada and Oxford Insights, Israel was criticized for lagging behind other countries and was ranked 20th in the Government AI Readiness Index.

"Israel is significantly behind. Our main problem is the governmental strategy," said Appelbaum. "There is a disconnect between what the business sector is doing and the governmental infrastructure. Our plan aims to close this gap. Other countries are spending many billions and we aren't there. But I'm optimistic and I believe that any government we will have in Israel will understand that the AI platform is a foundation in Israel's strength. Without it, the security and economy will not prosper."