Gilat founder on course for another satellite company IPO
Yoel Gat is aiming to take SatixFy public on the Tel Aviv Stock Exchange at a valuation of $500 million
Yoel Gat, the founder of Gilat Satellite Networks, is planning to take another satellite company public on the Tel Aviv Stock Exchange. According to a source who spoke to Calcalist under the condition of anonymity, Gat, who took Gilat from inception to a public company with over $500 million in sales, 3,000 employees, and over $4.5 billion market cap before leaving in 2003 after the company had plummeted into debt and had to be sold to creditors, is aiming to take SatixFy public at a valuation of $500 million, almost double of what Gilat is currently being traded at. SatixFy has already selected underwriters and is currently in the process of preparing a prospectus based on its 2020 reports. If everything goes according to plan, the IPO is expected to go ahead over the next 4-5 months. According to the source, SatixFy was in advanced stages of preparing to go public on Nasdaq one year ago, but halted the process due to the outbreak of the Covid-19 pandemic.

SatixFy is a leading provider of satellite and quasi-satellite communication technology that reduces the cost, size, weight, power, and increases the performance of user-terminals, payloads, and gateway equipment, and the cost of the air-time (OPEX) of the satellite capacity. The company was founded in 2012 and raised $25 million at the time. It has raised a total of $45 million to date. SatixFy's main funding round was in 2016 and was led by the Catalyst Fund.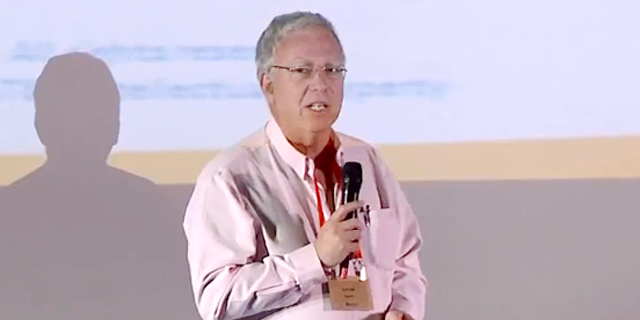 Yoel Gat, founder of SatixFy. Photo: YouTube

According to estimates, Gat still holds over 50% of the company's shares. Gat's wife Simone is the company's president. SatixFy is believed to have revenue of between $30 million and $40 million a year.

The company launched its new chip SX-3000B in March. The chip serves as the core of user-terminals and has been sold to leading VSAT providers. SatixFy announced in 2019 that it will be providing aerospace giant Airbus with its products. SatixFy employs 150 people and has offices in Israel, Bulgaria, and the U.S., with its R&D center being based in the UK after the company received funding from the British government.