Israel's Moon Active, the developer of Coin Master, acquires Melsoft in deal valued at over $100 million
The Israeli gaming company is looking to build on its success by adding mobile games Family Island and My Cafe to its catalog
Israeli gaming company Moon Active Ltd., which develops one of the world's most popular mobile games, is acquiring gaming company Melsoft. Melsoft also develops mobile games, including the successful Family Island and My Cafe. Melosoft has 240 employees, most of whom are based out of Minsk, Belarus and Nicosia, Cyprus, and has revenue estimated at $160 million a year. The price of the acquisition was not announced, but it is believed to be over $100 million. Moon Active's income in 2019 surpassed $500 million, and it ended the year boasting significant profits.

Moon Active currently has only one active game, named Coin Master, which was released in 2016. According to Sensor Tower, which provides enterprise-grade market intelligence and performance metrics in the mobile app ecosystem, Coin Master is the fourth highest-grossing mobile game in the world in 2020, surpassing revenue of $1 billion. Coin Master is ranked in first place in revenue for mobile games in many countries, including the U.S., UK, France and Italy.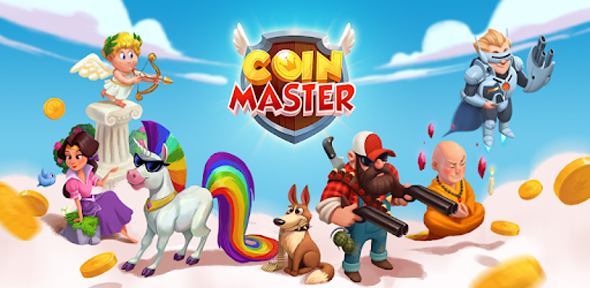 Coin Master. Photo: Courtesy

"The company plans to grow and expand its portfolio by developing new games and by making acquisitions," said Moon Active founder and CEO Samuel Albin. "Our goal is to become the most successful mobile gaming company in the world. Besides the significant purchase of leading games, Melsoft is an amazing company with top-level human capital and is undergoing massive growth."

Moon Active was founded in 2011 and employs over 650 people, mostly in its Tel Aviv headquarters. The company also has a big R&D center in Kiev and offices in London. The company more than doubled its workforce since the start of the year, recruiting 350 new employees. Moon Active intends to hire several hundred additional staff in 2021 in order to support the growth of Coin Master and the development of new games.

New York-based venture capital and private equity firm Insight Partners bought a 10% stake in the company in January 2020 according to a company valuation of $1.25 billion. Additional investors include Gigi Levy-Weiss, Guy Gamzu, David Alliance and Singulariteam Ltd.