Israeli medical-device startup offers a breath of fresh air
BreezoMeter wants to monitor the air you breath, and has developed a platform to keep track of air quality to help those with lung conditions
If there was one good thing that came out of the coronavirus (Covid-19) pandemic, is that it caused people to be more health conscious. One Israeli startup, BreezoMeter, aims to monitor air quality and improve people's health. For those with chronic or underlying lung conditions, such as asthma and COPD, BreezoMeter is literally a breath of fresh air.

Using atmospheric data that is acquired through multiple sensing stations, AI, and machine-learning algorithms that are trained to recognize and detect several different types of pollutants, BreezoMeter's technology aims to monitor and report on air quality and inform people so that they may take precautionary steps ahead of time. The company was co-founded in 2014, by environmental engineer CEO Ran Korber, who decided that existing technology didn't adequately address these concerns. Korber's wife also suffers from asthma, so he understood the problem first-hand.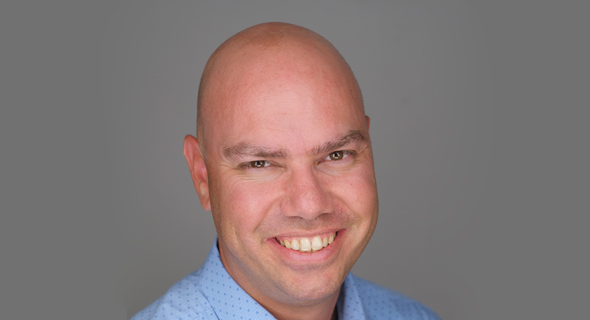 BreezoMeter CEO Ran Korber. Photo: BreezoMeter
Korber spoke to CTech about BreezoMeter and its current and future business plans.
"Our mission is to improve the health of billions of people who might be exposed to environmental hazards, pollen, wildfires, and other pollutants," he said.
To do so, the company has set up a team of experts, including atmospheric scientists and environmental engineers who work alongside those from the AI and machine learning sectors.
"By combining those skills, we developed a platform that provides very accurate and trusted environmental forecasts, and have given people an inside look on how environmental stressors can impact people's health," he said.
BreezoMeter is a platform that is available in 100 countries, and has partnered with pharmaceutical giant AstraZeneca, Dyson, Apple, and cosmetic corporation Loreal, among others.
How does Breezometer's technology different from websites that provide air quality data, such as the World Air Quality Index?
"Air quality testing has been available since the early 1900s, and unfortunately the sensors we rely on have limited coverage," he said and explained that sensors in Israel are spread far apart, and are usually only able to detect one type of air pollutant, while in the U.S. they are only available in major cities, but those who live in rural areas have no way of checking their air quality.
The company has developed a technology that utilizes machine learning and AI that take into account any and all pollutants emitted from any given activity.
"It also collects data about traffic congestion, and can detect any type of atmospheric pollutant, whether that comes from wildfires, power plant emissions, etc."
What is your target audience?
"While our mission is to help improve people's lives, in order to reach out to billions of people, and make sure they get the right treatment at the right time - based on what pollutants they're exposed to - we partner with healthcare companies and insurance providers to contact those people and provide them with services. We provide them with data and insights," he said, and continued, "air pollution leaves no one unaffected and can accelerate several types of skin and lung diseases, as well as causing premature births, and even increase the likelihood of developing different types of cancers."
He noted that according to recent statistics, some 30% of the world population suffers from pollen allergies, and that BreezoMeter's technology has signed an agreement with San-Diego-based multibillion dollar parent company ResMed, whose daughter company Propeller Health has developed an inhaler that incorporates the Internet of Things components to better treat those symptoms.
Widespread use of these technologies will warn people in advance of environmental stressors, and remind asthma and COPD patients to use preventative measures long before experiencing respiratory symptoms. "That could be anything from reminding people to close windows, take extra preventative medicine, turn on their air filters, or reduce their exposure to pollen," he explained, and added that studies have shown measures such as these have reduced emergency room visits of up to 75% across a population of 10,000 people with COPD or asthma who followed those guidelines.
BreezoMeter's technology can help those who struggle with asthma (illustrative). Photo: Shutterstock
Marketing to the skincare industry
Aside from healthcare companies, Breezometer has also signed contracts with companies that specialize in skincare, such as Dermalogica, Clarins, and Loreal. Environmental pollutants can have harmful effects on people's skin as well, as skin is the largest organ in the body and often exposed to the elements. Currently, along with Loreal, the company has developed the My Skin Track UV app that allows users to track environmental stressors that they may have been exposed to, and based on skin type or potential diseases, analyze how that will impact a user's skin. It then recommends to a user which products, such as sunscreen, they may use to ensure that their skin stays healthy.
An additional product that is set to hit the market soon and uses BreezoMeter's technology is Perso, an AI-based system that can offer personalized beauty and skincare recommendations by analyzing a forecast of weather data, and recommending which products a customer should use.
BreezoMeter is also in agreement with Apple, where the latest iOS version of Apple's software in iPhones has integrated its real-quality data. "People can be more aware of what they breathe in, and it will emphasize taking action to reduce air pollution that can save their health," he added.
The medical device field is expanding and we are seeing increasing investments in the healthtech sector. Is BreezoMeter riding out the Covid-wave like other healthtech companies are?
"We started ahead of time back in 2014, and started to see people's health awareness grow, but Covid-19 definitely accelerated the demand of our product. With that said, we've had leading enterprises working with us in 2016 and 2017, so when the pandemic hit, health-awareness, environmental stressors, and how they might impact health became larger concerns," he said.
"Our goal is to make people informed of their environment, understand their impact on the environment, and educate them on how and when to use medicine and health products properly," he concluded.