Checkout by selfie: The startup aiming to take customized shopping to the next level with facial recognition
Israeli company Preciate, founded by former Amdocs CEO Avi Naor and the former head of the cyber division at Unit 8200 Eyal Fisher, was forced to pivot due to Covid-19, but is getting back on track with its Pay by Face service
Eyal Fisher, the co-founder and CEO of Preciate, entered 2020 with high hopes for his facial-recognition based startup. The company he founded together with Avi Naor, a veteran serial entrepreneur who co-founded Amdocs, started to take off in 2019 and this year was supposed to see that growth continue. But then Covid-19 happened and with a product focused on improving the shopping experience in brick and mortar stores based on facial recognition and personalization, Fisher and Naor found themselves facing some difficult decisions. One year and one pivot later, Preciate is recording encouraging growth after adapting to the new normal and adjusting its product to answer needs brought on by the pandemic.

Preciate aims to integrate state of the art facial recognition technology for retail and related brands, providing shopper identification, statistics, and preferences pushed in real time as the shopper enters the store and is identified by the system. The startup, founded in 2017, already installed the system in several stores in Israel and the U.S., including in chains like The Webster and Showfields, before coronavirus arrived and completely derailed the company's roadmap.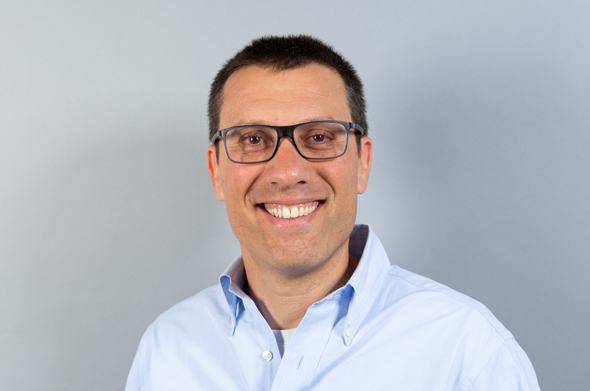 Preciate CEO Eyal Fisher. Photo: Noam Ben Shaul

"We had set up the system in several stores in the U.S. and it was all going well until Covid-19 arrived. We also installed the system at a central store belonging to Israeli clothing chain Fox in Dizengoff Center and were set to embark on a huge project with them until coronavirus happened and made it all almost irrelevant," Fisher, who served over 20 years in the Israeli military, including as the head of the Cyber Division at Unit 8200, told CTech. "We mulled over what to do next and we were lucky that we decided to take one of the features of the system and develop it, a feature we named Pay by Face, which allows users to pay at the checkout with facial recognition. A user registers once with a selfie photo and from that moment they can use the system to pay. We discovered the fast-food vertical which all of the sudden due to the pandemic became very relevant to us. Fast food stores in Israel have mostly only been allowed to provide takeout and over-the-counter service and we realized that we could really save them. We place a kiosk outside their shop and instead of having someone run in and out with orders and with credit cards to complete payments there is a self-service kiosk which recognizes the user's face and knows to offer them their usual orders and allows them to pay with the system."

Fisher, who was awarded the prestigious Israel Defense Prize during his army service, met Naor for the first time when he was looking for advice regarding his next step in post military life. After 15 minutes Naor suggested they work together and that led to Preciate. The startup raised an estimated initial sum of $5 million from private investors, with much of the money coming from Naor himself, who also provided the facial recognition technology courtesy of another company he was previously involved in that was focused on the security sector.

"We are all used to receiving outstanding service when we shop online. Not only can we purchase whatever we want on the spot but we also receive great service because we have logged on and the retailer knows who we are, what we have bought before and what others have bought. That allows them to give us excellent service, receive suitable recommendations, and more," Fisher said. "But in an actual physical shop the opposite happens. Even though these shops, and especially the big retail chains, have incredible data on people, they are not using it to improve the in-store experience. All this data is being used for marketing, online sales and for matters that aren't related to the in-store experience.

"The most important person in the store is the salesperson and they are being told to go and sell products even though they aren't given the tools to do so, with all the data stuck behind the scenes. Take Home Depot as an example, a $10 billion a year business. A contractor who spends $100,000 a month in the shop and someone who comes in to purchase a kilo of nails will receive the same service when they enter the store. No one knows who is coming into the shop or anything about them. Stores with membership programs like Costco aren't aware whose membership has expired or is about to end up until the point they swipe their card in the checkout. But that is too late. These stores should instead be identifying people as they enter the shop at the beginning of their customer journey and not at the end, and make special offers at that stage that will encourage them to extend their membership. Another example is Starbucks. It is estimated that 80% of the people order the same drink in the same branch day after day, but nevertheless, they need to explain what they would like to order each and every time, which is absurd. We want to move the point of identification with the help of facial recognition from the checkout to the entrance and identify the clients in a good way that will provide better service which values and appreciates the customer, which is why we called the company Preciate."

Fisher said there are other self-service kiosks that offer payment services, but that none allow you to order and pay without touching the screen. "We are riding the trend of contactless payment and have combined it with personalization, which was something we were developing previously, and that allows us to offer a very unique solution," explained Fisher.

"When we talk to VCs and different investors they always first ask us to show them that restaurants and customers are interested in this service. I can say at this time that both parties are interested. People love it because it is fun and convenient. We know how to explain to them that the picture of their face actually helps secure their payment system. No one can pay in their place. This is far more secure than paying on a website. If someone else tries to pay instead of them the system will not accept it and we will receive an alert for fraud. Restaurateurs are fans because they see that it reduces pressure and that people are interested in using it. This has become an amazing win-win situation for all involved and we currently have a waiting list of stores interested in installing the system."

Pay by Face is currently installed in four restaurants at the Azrieli Holon Business Park, with 650 people registering in a short time and 70-80 using facial recognition to pay on a daily basis. The company currently has eight employees and Fisher is hoping they will be able to embark on a significant funding round during 2021 on the back of the success of Pay by Face, which he predicts will have thousands of active users and dozens of registered restaurants by that time. Currently, Preciate charges businesses a set monthly sum according to the number of kiosks they order, but Fisher said that depending on the preference of businesses, the company may ultimately choose to move to a model in which it receives a percentage of the revenue rather than a fixed price.

While paying via facial recognition has been up and running in China for several years, it is almost unheard of in the rest of the world. Fisher is hoping Preciate can become a leader in that market, starting with the U.S., where it is in the process of finalizing the details required to process payments, something it did in Israel with the help of SensePay, a wallet payment platform that connects mobile apps to brick-and-mortar points of service.

"These services have been operating in China for a while. Both Alibaba and WeChat, which are huge conglomerates, have a pay by face service. However, outside of China this service is almost not available anywhere," said Fisher. "We didn't invent facial recognition, but we are doing something unique by developing an excellent algorithm that works with the tokenized payment system that is used across the internet in e-commerce. In our case, we also identify that the user that submitted the payment is in the store because of the facial recognition system. This is a combination that no one else can offer.

"The U.S. market is our big challenge. It has been very difficult to work in the U.S. recently. Zoom has its limitations, but I'm hoping that soon we will be able to travel and will enter the U.S. market," added Fisher. "In the long run, we want to not only offer the Pay by Face service, but to also offer clients of that product an additional service which will provide intelligent recommendations for buyers at the checkout. The next stage will be to move the point of identification to the entrance of stores because we believe that would benefit both customers and stores."