Opinion
U.S. investors doubled down on Israeli tech in 2020
American buyers made up 63% of M&As of Israeli tech companies as Asian and European deals falter due to Covid-19
As we are wrapping up 2020, we can all agree this will be a year to remember. Vaccines for Covid-19 are now coming out and we will soon have the privilege to sit back, take a deep breath and say "wow, what a year!" We will analyze this year for many years to come and it will surely create a new "normal" way of life in ways we do not yet understand.

As an Israeli-American, active in the cross-border technology sector, I can definitely say that cross-border M&A between the U.S. and Israel continued to be active. While there was a decrease in the number of deals from 51 in 2019 to 41 deals in 2020 (so far), the percentage of tech deals by U.S. buyers, increased from 42% in 2018 to 63% in 2020.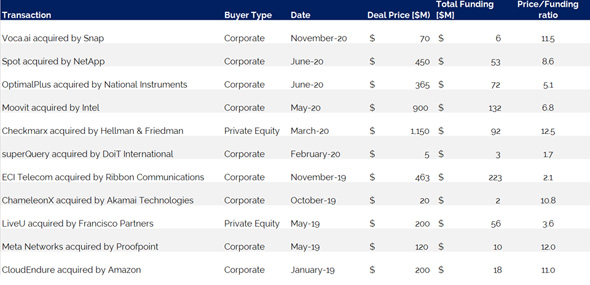 Notable Deals between U.S. and ISraeli companies - Source Allied Advisers analysis of Crunchbase
Increase in average deal size during 2020
It is also notable that when looking at US-Israel M&A deals, the average deal size of the larger notable deals, in 2020, the average deal price was $490M while it was $200M in 2019 which is a 144% increase in deal size.
Growth in SaaS decrease in AI
Looking at sector-by-sector analysis, there was a big jump in SaaS (7 deals in 2020 compared to 3 deals in 2019), while AI deals dropped from 9 in 2019 to 4 in 2020). A notable SaaS deal was Checkmarx which was acquired in March 2020 by Hellman & Friedman, a large private equity firm, for $1.15 billion demonstrating the maturity of Israel's tech sector. The number of Automotive deals has also increased, most notably the acquisition of Moovit by Intel in May 2020 for $900 milloin, which will work together with Mobileye to increase its "Mobility as a Service" capabilities. As a reminder Mobileye, an Israeli company was acquired by Intel in 2017 for $15.3 billon.
The U.S. is at the heart of most Israeli tech startups' growth plans
The increase in the percentage of U.S. buyers of Israeli tech, growing from 42% in 2019 to 63% in 2020, was a pandemic-induced skew which noticeably dropped the level of M&A with European and Asian companies, while the U.S. stayed as active as it did the previous year. At least in my eyes, this is a testament to the strong U.S.-Israel commercial ties, spanning decades, which created a strong foundation that wasn't broken during 2020 despite Covid-19.
Number of deals per sector - Allied Advisers analysis of Crunchbase
With a population of nine million people, Israeli entrepreneurs build companies for a global market to access larger TAM. The U.S. has become an integral part of any of every Israeli tech entrepreneur's growth trajectory, we are almost wired to create companies for the U.S. market, and to working with U.S. corporates as customers, investors, and acquirers.
The majority of the $50 billion annual bilateral trade between the countries, within the services sector, hinges around research and technology. Today you can find many of the leading U.S. fortune 500 companies, including Microsoft, Intel, IBM, Apple, and Facebook setting up shop in Israel as a leading innovation and R&D hub outside the U.S. More companies, such as Amazon, are following suit. These companies usually create a local entity after acquiring a local company. European corporates and recently Asian corporates are also targeting Israeli technologies, however, it is safe to say that the U.S. has a far longer history investing in Israeli tech, and is comfortable taking the lead role as the key acquirer of Israeli tech.
Other factors that may play a role in the U.S. appetite for Israeli tech may be the risk-taking atmosphere, similar to that of Silicon Valley, of highly competent young engineers, fueled by a massive local venture capital industry funded by Israeli and global investors.
As the world is moving beyond the Covid-19 era, we expect to see even bigger growth in the number of deals coming out of Israel and even a bigger U.S. appetite for Israeli tech.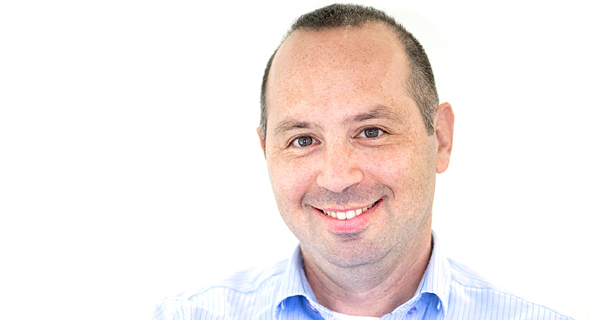 Itay Sagie. Photo: Allied Advisers
Itay Sagie Is the Israeli adviser at Allied Advisers, a boutique investment bank from Silicon Valley. Itay is also a lecturer, contributor, and strategic adviser to startups and investors.