Interview
"We are the Booking.com, Airbnb, or Fiverr of the online ad industry"
Whizzco co-founder Alon Rosenthal sheds light on a tech field that thrived amid the Covid-19 crisis
A combination of smart market analysis, a niche that needed filling, and the biggest ongoing news story in a century, combined to make 2020 a breakout year for Israeli adtech company Whizzco. The Covid-19 pandemic may have decimated some industries, but it couldn't have come at a better time for the online content sector and the advertising industry that powers it.

Whizzco, an Israeli startup that is stirring up the content recommendation world, was foresightful and lucky enough to be ready to take advantage of the endless news cycle that is the coronavirus crisis and strike with a solution that allows readers to dive deeper into the details or alternatively take a break from Covid-19 with a welcome diversion, but either way, generate clicks that spell revenues for advertisers and publishers.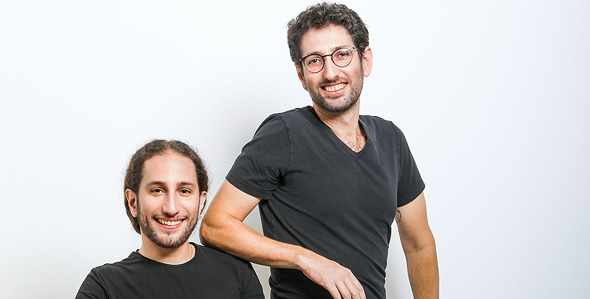 Alon Rosenthal (left) and Guy Rosenthal. Photo: Shlomi Yossef

"Until three or four years ago content recommendation was a small market. It only made up about 3-5% of ad budgets. Today it makes up 25%, causing the industry to balloon to a $15 billion market, ten times what it was worth a decade ago," Alon Rosenthal, the co-founder, and CEO of Whizzco said in an interview with CTech.

Until now,i the content recommendation business, or native ads as they're known in the industry, was dominated by a small handful of platforms (two of the best known being Israeli-founded companies Taboola and Outbrain), with a few dozen more competing amongst themselves for subscribing publishers. What Whizzco introduced was a solution that aims to maximize publishers' content revenue by combining network mediation, ad serving, and AI optimization, freeing them from having to commit to a single vendor and offering them over 40 content networks using a single service and dashboard.

"We are the Booking.com, Airbnb, or Fiverr of the ad industry," said Rosenthal. "We work with 95% of the vendors and we did it by getting the vendors to understand that the competition is worth their while. No single company can buy all the traffic, across all locations and all platforms. We know how to send all the vendors to the most relevant markets, so everyone benefits."

How significant is it to switch from a single vendor to a tool that enables you to use all of them? According to Rosenthal, Whizzco offers publishers a 40% increase in earnings within a few short weeks. "They can see very quickly if it's worth their while and we have a 90% retention rate, so apparently most are," he said.

Rosenthal founded Whizzco in 2017 together with his brother Guy, who is the company's CTO. Both had been in the adtech space for a decade and identified the niche that needed to be filled. "We discovered that while in other advertising methods there was a lot of competition that required arbitrage, when it came to content recommendations there wasn't any. It was weird to us, so we decided to develop a solution."

Starting out working from Alon's living room for the first eight months, Whizzco's small team worked in stealth on developing the technology and setting up a network of publishers. After completing an initial product and securing $1.5 million in private investments, they moved into an office in Ramat Gan and started bringing in sales. "When we started, we had no marketing budget so it was all through word of mouth. The first publishers that came onboard did so with an open mind and it was up to us to create trust and present returns."

"They liked what we were doing technologically and maybe the fact that we were Israeli and that the Christian right supports Israel, helped too," Rosenthal said.

Today, Rosenthal said, Whizzco works with thousands of content platforms across the board. The company employs a team of 15, with the development taking place in Israel and sales out of offices in Los Angeles. The company, which unlike a majority of startups is already operating at a profit, is about to embark on a second financing round with the goal of expanding beyond the U.S. ("we have agreements with companies in Europe and are in talks with APAC-based companies"), tripling the sales department, expanding their product offerings ("we can't talk about that yet"), improving their code and launching an analytics and insight tool.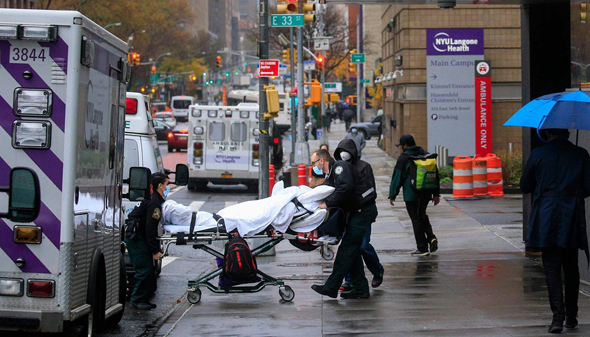 Covid-19 produced a surge in online content. Photo: AFP

As for competition, Rosenthal said they are not afraid since the field they work in is wide open with countless publishers who need the solution they provide.

"It's easy for us to enter any market, because we are opening it up for the first time. As long as there are enough content providers, we can enter the market," he said, adding, however, that anyone who wants to compete has a lot of work cut out for them in terms of the technology.

When it comes to the wider content distribution industry, Rosenthal says Covid-19 was a boon. In what has become a mantra for 2020, the sector saw a decade's worth of development in mere months, with the number of internet users climbing incredibly and the volume of content consumed siring exponentially.

"Sites took advantage of the fact that people were stuck at home and produced lots more content - that drives traffic to the sites and revenues all around. In addition to the Covid-19 coverage which is immense, the U.S. presidential election campaigns and the fallout from Donald Trump's refusal to concede defeat also added to the huge volumes of content produced, offering much-needed oxygen to a struggling ecosystem," Rosenthal said.