Innovation Authority and Ministry of Communications grant five startups NIS 12.5 million for 5G pilots
As part of the joint program the five Israeli companies will receive financial support at a rate of 20% - 50% of the approved R&D expenditure
The Israel Innovation Authority and the Ministry of Communications announced on Tuesday the five startups selected to receive total funding of NIS 12.5 million ($3.9 million) to conduct pilots using 5G technology.
Israeli company Monogoto was chosen to receive funds to conduct a pilot for the deployment of private 5G network at ICL's Dead Sea Works and Mekorot, to augment coverage by private organizations. Telicomm City Connect will stream video from multiple smart city cameras on 5G cellular infrastructure in cooperation with Cellcom. Elbit C4I and Cyber Systems will conduct a pilot for communication technologies for medical centers on 5G networks at Rambam Hospital in collaboration with Pelephone. Edgehawk Security will initiate a pilot for testing advanced security solutions and MEC applications in a real-world environment with Hot Mobile, while JpU will conduct an experiment to prove the feasibility of a 5G system in collaboration with the Ministry of Defense's Administration for the Development of Weapons and Technological Infrastructure.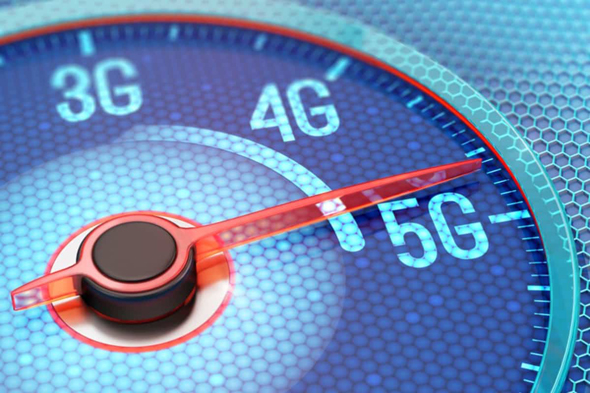 5G. Photo: Shutterstock

As part of the joint program between the Ministry of Communication and the Israel Innovation Authority, the five Israeli companies will receive financial support at a rate of 20% - 50% of the approved R&D expenditure and up to 60% for a program with the potential of having an extraordinary impact on increasing the deployment and the use of advanced communications infrastructure and capabilities in Israel. An additional grant of 10% will be awarded in the event that the approved R&D activity is carried out in areas of national priority and also if the approved commissioning site is located in an area of national priority.

"5G network applications are in development stages around the world. This is an opportunity for Israel's high-tech industry to become a leading force in this development. We are incentivizing and encouraging entrepreneurship in this area, and this is the first cooperation between the Ministry of Communications and the Israel Innovation Authority," said Liran Avisar Ben-Horin, Director-General, Israel Ministry of Communications. "This partnership is connecting the world of applications and advanced 5G infrastructure. The selected programs are diverse and innovative – including a mixture of technological capabilities with great potential to advance 5G technology in Israel and to position Israel as a leading country in this field. Our professional team is ready to assist in creating an environment in which entrepreneurs and 5G startups thrive."

"The pilot programs for communications on 5G infrastructure will affect the entire Israeli economy. The deployment of advanced broadband communication infrastructure will lead to an increase in Israel's GDP, productivity, and additional socioeconomic indices," said Ami Appelbaum, Chairman of the Israel Innovation Authority and Chief Scientist at the Ministry of Economy and Industry. "The World Bank maintains that a 10% increase in the penetration of broadband infrastructure can lead to a 1.21% to 1.38% increase in GDP. There is no doubt that such growth is essential for the Israeli economy, especially given the impact of the coronavirus pandemic on shifting work habits online. The 5G systems will affect all sectors of the economy and expedite regulation processes in areas such as autonomous vehicles, healthcare, and industrial automation."