Technology may have helped us survive Covid-19, but at what cost?
Work from home and remote learning, cyberattacks, and the gig economy, the Covid-19 pandemic accelerated the already scorching tech development landscape. Some of the changes that defined 2020 will remain in place far beyond 2021 as will some of the mistakes
On the path to liberation: Israeli tech companies discover they can do it on their own
By Sophie Shulman
Most Israeli tech entrepreneurs if asked "what is your dream?" would answer with two words — going public. However, statistics suggest that most Israeli tech companies are sold before they are big enough to reach Wall Street. This year, that figure changed and 2020 may be remembered as the year that convinced the Israeli tech scene that it is mature enough to go it alone.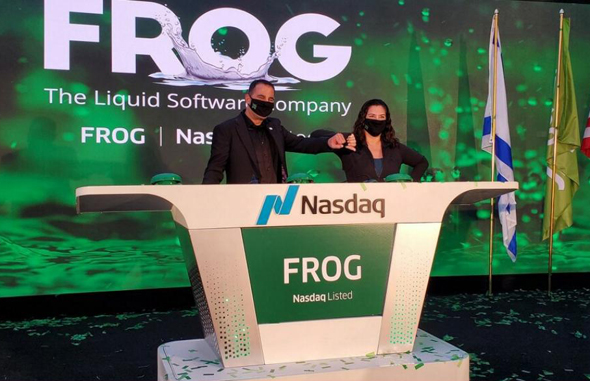 JFrog goes public on Wall Street. Photo: Nasdaq
It was the result of necessity- the global merger and acquisition market came grinding to a halt and any big deals that were completed were ones that had been initiated prior to the pandemic or those that resulted in a consolidation of two companies active in the same field. The sharp drop in M&As while money kept flowing in from the private market, mostly from venture capital, allowed Israeli tech companies to "cross the chasm" and reach the size and maturity level required to go public in New York at a valuation that would draw in the large underwriters and as a result, spark the interest of investors. It is an excellent development for Israel, which no longer has to dream of "a local Nokia" and can instead produce a series of such companies, only better. Covid-19 primed the international stock markets to Israeli tech companies and unicorns that are galloping towards their IPOs. JFrog and Lemonade are two companies that have already undergone successful IPOs, but the wave of new ones will likely be larger, with companies like SimilarWeb, Taboola, Monday, and more. These new issuers will have to work hard to justify the enormous valuations that investors are willing to grant them, now that they can no longer hide behind the funding of generous buyers.
Playing nice together: Gaming escapes social distancing
By Amit Kling
The gaming industry broke its fair share of records in 2020, including unprecedented earnings reaching $175 billion. Covid-19 increased profits and accelerated growth in an industry that has been expanding every year and would likely have registered impressive figures even if the pandemic hadn't broken out. But the numbers fail to disclose the true revolution that took place in the industry this year, and it came together in a single event that revealed the shifting public attitude to the sector. In March, the World Health Organization issued a statement in which it recommended gaming as a safe activity for the coronavirus era. The WHO used the hashtag #PlayApartTogether as part of its call to unite people around the world while also asking them to keep their distance.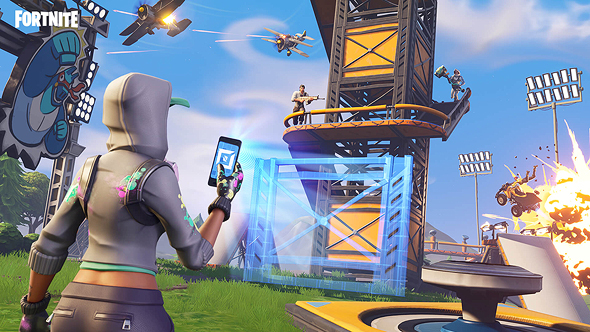 Games like Fortnite got us playing apart together
It wouldn't be so dramatic had the same organization, several months prior, not issued a report that classified addiction to video games as a mental disturbance. Naturally in the world of gaming, just as in any pastime, there are unhealthy and addictive behaviors, but the report's framing led to a tidal wave of negative coverage that threatened to send gaming back in time. Nowadays, many gamers are raising families of their own, and even in homes where it used to be a children's activity, being in lockdown together led to an increase in family playtime. It is an ongoing process that combines with other trends in the field, such as playing in groups of friends instead of with strangers on the internet, which was sparked by runaway hits like Fortnite and Among Us. On the other end, services like Discord and Switch enable better communication and more closeness among gamers, instead of just competition.
The engine has abandoned the train: The Israeli tech sector has completed its departure
By Hagar Ravet

Israel's tech sector didn't merely survive the Covid-19 outbreak, it actually benefited from it. Despite the gloomy predictions of the spring, 2020 saw another record year for raising capital, with nearly $10 billion flowing into Israeli companies. As a result, hundreds of companies are vigorously recruiting new employees, including companies that were laying off teams or sending employees on unpaid leave at the start of the crisis. The fiscal parameters, however, don't reflect—and even hide— the true failure of the sector.

Israeli tech companies set their sights on the foreign market from day one: The small and Hebrew speaking Israeli market is insufficient to build truly large companies, and often is even neglected as a testing ground in the development stages. Local companies tend to ignore the Israeli reality and the Israeli users often get left behind. Prior to the Covid-19 pandemic, the best example for that was the eCommerce sector, in which despite all the local companies specializing in distribution, logistics, and payments, Israel was at least a decade behind the rest of the world. Ignoring the local userbase was internalized to such a degree that even the acute need for technological solutions in light of the pandemic, didn't cause Israeli companies to stick their heads out of the window.

The absurd result of this, for example, is that the average tech industry employee saw their children's education system crumble, with the state unable to offer a better alternative to Zoom. It wasn't only a failure of the tech sector, however. The government also sinned by ignoring its most valuable resource and failing to take advantage of the local innovation and development capabilities to come up with solutions. Neither side is taking accountability either. The tech industry will continue to recruit new employees and pay them exorbitant salaries, but it appears this engine has already left the station, leaving the train behind, with even an event like a global pandemic incapable of getting it to recalculate its course.
Technology in the service of vaccines: The year we figured out what to do with AI
By Sophie Shulman

Headlines about scientific breakthroughs are a bit like headlines about the climate crisis. Everyone realizes that they have to do with something that is significant, but without lacking an immediate impact on people's lives, they scroll onwards. That was the case until now with artificial intelligence technology. Even though nearly every technological development in the past decade makes use of it, it is present in algorithmic calculations that are hidden from the eye.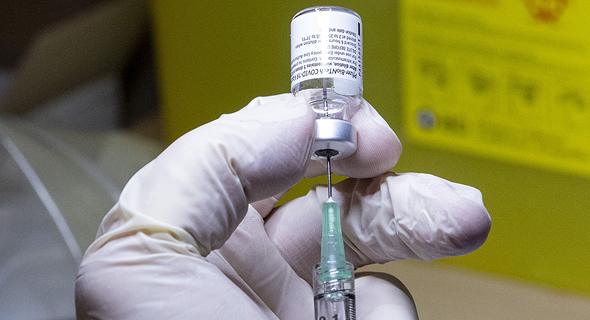 AI and machine learning helped expedite the discovery of the Covid-19 vaccines. Photo: Bloomberg
This year all that changed when both the event and its impact hit us head-on and we all suddenly became experts in epidemiology, genetics, and the chemistry of vaccines. It was also the year of the scientists, who were granted a rare opportunity to publicly apply all the theories and developments that had previously been hidden away in the lab. The vaccines were the epitome of this, with scientific achievements in things like genetic mapping, illustrating as clearly as can be, what machine learning is, and what can be done with AI.
The mapping of the human genome enabled the rapid deciphering of the virus's structure, with knowledge of its genetic makeup spreading from China to the world even faster than the virus itself.
Machine learning, which up until now was mostly a necessary buzzword in startup companies' investor presentations, was what enabled the full sequencing of the virus's structure and AI, which enabled rapid analysis of massive databases and the reaching of conclusions about them, was what helped scientists realize that Covid-19 was similar to SARS, for which a basis for a vaccine was already in existence.
2020 didn't only turn theories into practice, it also harnessed technology into public service. The geeks, computer nerds, and mad scientists, who for years had been describing horrific scenarios about deadly virus outbreaks proved they could do more than just warn about them, they could beat them.
Transparent employees: The gig economy is taking over
By Viki Auslender

The early days of the pandemic were characterized by the reassessment of work plans, not only for medical crews but for another type of employees: delivery people, drivers, cashiers, shelf stockers, and warehouse operators. They were the unsung and unrewarded heroes of the stay-at-home public. Most of them are manual laborers that earn far too little, lack employment security and sometimes basic rights. The spotlight cast on them and the gratitude they received seemed for a moment like it could be leveraged to improving work conditions. Amazon, for example, granted a $2 an hour hazard bonus and the ridesharing companies gave their drivers paid sick days. Those benefits, however, were revoked when it turned out the pandemic would not be a fleeting event and the appreciation was replaced by the disparaging mantra of "nobody is forcing you to work there."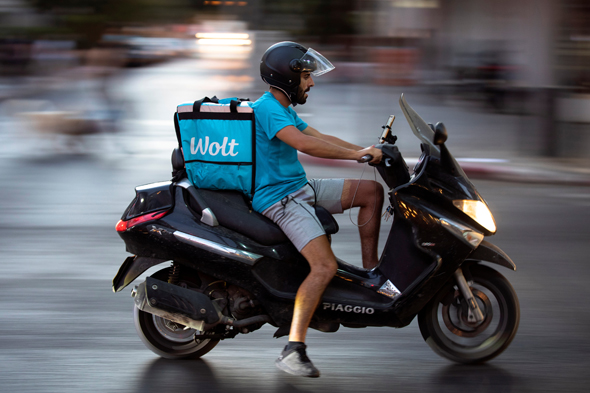 Large numbers of recently unemployed are waiting for openings in the gig economy. Photo: Reuters
Those companies are currently benefiting from a surge of newly unemployed. At Wolt Israel, for example, there is a waiting list of thousands of job seekers and Amazon recruited nearly half a million people for its logistics centers in the last six months. Participants in the gig economy have been conducting legal battles to achieve basic conditions for years, so far with little success. Giant companies will try to take advantage of the labor market to reverse even those gains. The degree to which they are successful has a lot to do with their clients' awareness and solidarity.
Those who are disconnected have been left behind: Technology is a divider, not an equalizer
By Viki Auslender

Digital healthcare services, online shopping, remote learning, and work from home all received a boost from the Covid-19 pandemic and offered a glimpse into what life should look like in the upcoming decade. But having technology be the solution for all of our current problems blinded us to the fact that access to the digital tools is not equally distributed, between countries, cities, and even families.

Investing in technology supposedly promises progress, improvement, and even equality, but progress has never been distributed uniformly. Covid-19 did not expose a failure in the technological infrastructure, but its success was only limited. Since the outbreak, technology has become a tool that entrenches inequality. Only those with a reliable internet connection could transition quickly to work from home; only families with several computers could enable their children to stay in school; and only those who are technologically orientated could take advantage of remote healthcare services or digital shopping for basic commodities. The rest suffered a double blow— both from the pandemic itself and from the transition to the digital world. It will take years to make up the gaps that were opened in 2020.
Technology on the docket: Yesterday's problems are today's lawsuits
By Omer Kabir

The lawyers of the large tech companies will be spending much of the upcoming years in court. 2020 ended with a slew of lawsuits filed against Google and Facebook by the U.S. Department of Justice and the FTC, and they are likely only the beginning. The problem is, that these lawsuits are arriving a decade too late.

Regulators sat off to the side while Google was playing around with its search engine in order to harm its competitors and Facebook acquired companies for vast sums in order to prevent competition (in the case of Google they continued doing so years after the company was fined for it by the European Union). Google beat its competitors into submission and Facebook effectively destroyed any significant competition, and both are now planning their next steps to solidify their positions. While the regulators are battling the wars of the past, Facebook and Google are already planning the next war.
Forever under the shadow of war? Cyber battles are here to stay
By Raphael Kahan

Cyberattacks became a major global threat amid the covid-19 pandemic. The statistics are clear. In 2009, there were 12.4 million malware attacks, in 2019 that number grew to 812 million, and according to FBI assessments, 2020 will have ended with that number tripling under the auspices of the coronavirus pandemic. The damage? $6 trillion in 2021 according to conservative estimates. The cause for the steep increase in attacks is not due to a lack of protection tools. The U.S. Government, for example, dedicates $15 billion a year to cyber defense. It is not sufficient, however, to neutralize the vulnerabilities caused by human error. The most popular passwords are still "Password" or "123456" resulting in 95% of breaches attributed to mistakes caused by humans.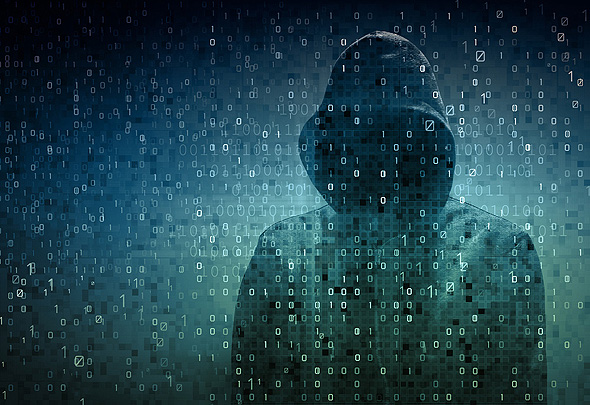 Cyber attacks tripled amid the Covid-19 crisis. Photo: Shutterstock
Cyber has become an excellent way to wage wars under the shadow of darkness. The underlying assumption is that every country on the planet operates spyware and carries out online attacks, at varying volumes and degrees of success. It's not only Donald Trump's Cyber Command, the Kremlin's battalions of hackers, or China's army of coders, every power is in possession of its own cyber corp, even it is based on purchasing of attack software from private industry. The result is a cyberwar of all against all, in which everyone is both an attacker and defender, and one of the new challenges is determining the scale of the response.
It is hard to determine where the border runs when states have yet to decide what that border looks like. One thing that is certain is that the number of attacks will continue growing, with only a small portion of them being exposed to the public.