Shareitt raises $2 million in seed for its cashless trading platform
Its social platform allows users to 'buy' and 'sell' second-hand items without the use of money
Israeli startup Shareitt has announced the completion of a $2 million seed fundraising round from private investors for its social trading platform. The main goal is to facilitate the 'buying' and 'selling' of second-hand goods in exchange for Shareitt coins. The platform will trade books, toys, sports goods, among others.

Users can earn Shareitt coins by uploading and selling items on the platform, whose main goal is to help those who may have 'a large amount of unused items' in their homes. At time of writing, the platform has 10,000 active users who have sold more than 61,000 items.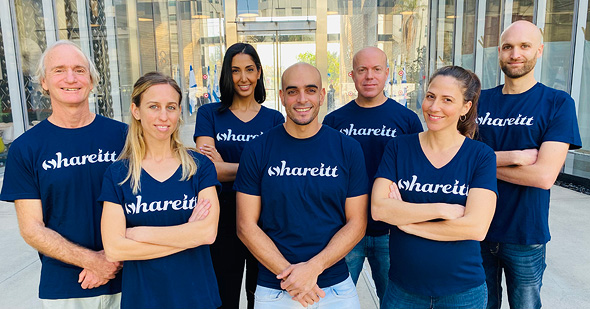 The Shareitt team. Photo: Shareitt

"We would like to thank the Shareitt's investors group for their trust, partnership, and especially for identifying with the company's goals," said Arie Ben David, one of the company's founders. "Throughout our growth process, we have carefully added investors that are not only led by the financial aspect but are capable of understanding the company's impact by being, on one hand, a progressive technological platform as well as a company that aims for an environmental change. Our goal is to create a local economy plan that serves the people instead of an economic plan whose people are its servants."

On shareitt, a family could put clothing items for sale that are now too small for their children, exchange the item for coins, and then use those coins to purchase other clothes or relevant items.