Tesla charging stations coming to Haifa, Eilat, Be'er Sheva, and Tel Aviv
The U.S. electric car manufacturer will be building charging stations for Tesla vehicles in Tel Aviv and Haifa, with ones coming to Eilat and Be'er Sheva during the second quarter of 2021, although delays are expected
Tesla's electric cars are on their way to Israel, but where will the charging stations be? Prior to its entry to the country, Tesla has published an initial list of where its electric vehicle charging stations will be located.

According to the documents published by Tesla, one charging station will be built in the Red Sea resort city of Eilat, which the U.S. manufacturer estimates will be completed during the second quarter of 2021. An additional station will be built in Be'er Sheva, at around the same time.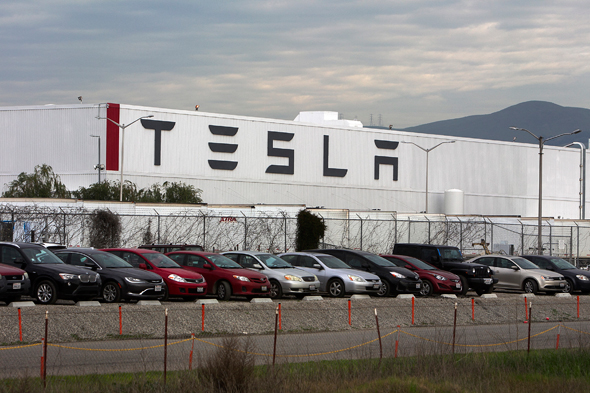 A Tesla manufacuring facility in California (pictured). Photo: Gabi Kessler

Aside from the southern charging stations, an additional one will be built in Tel Aviv, which Tesla estimates will be completed over the coming weeks followed sometime in Q1 by another in the northern city of Haifa.. The document emphasized that it's possible that additional charging stations will be built in the future.

As published previously today by Calcalist, Tesla's entry into Israel will be delayed mainly because of Tesla's own request that the Israeli Ministry of Transportation delay the issuing of its import license. Tesla seemingly wants to delay or prevent the private import of used vehicles until it has completed its infrastructure deployment. The cost of a personally imported used Model 3 version from the U.S. is expected to cost around NIS 200,000 ($62,000) which is tens of thousands of shekels less than the price that Tesla-Israel will be offering for a brand new car, which is estimated at NIS 300,000.

Although the charging stations have yet to be built, Tesla hasn't made clear which exact charging stations it intends to deploy, although it's pretty safe to assume that they will be Tesla's Supercharger stations, especially since driving to Eilat or alternatively to Haifa will require a longer charging time and more power. Tesla has already presented its Supercharger stations - which are capable of charging cars at 250 kilowatts per hour - as the fastest charging stations. Existing charging stations in Israel are only able to charge electric vehicles at up to 150 kilowatts per hour.