Curve announces it raised $95 million in series C funding
The company was started by Israeli entrepreneur Shachar Bialick and recently completed its series C investment round
The British fintech company Curve, which was founded by Israeli entrepreneur Shachar Bialick, announced Tuesday that it has raised $95 million in its series C investment round. The round was led by IDC Ventures and Vulcan Capital Management, the investment arm Microsoft founder and philanthropist Paul Allen. OneMain Financial and European Novum Capital also participated in the round.

Curve, which is based in London with offices in Tel Aviv, developed a technology that unites all payment methods into a smart credit card that connects to leading apps. It allows users to make payments anywhere in the world, and its slogan claims users will have "one card to rule them all." Currently, it supports Mastercard and Visa, although it has yet to work with Google Pay and is offered in the U.K. and most European countries.

The company was founded in 2015 by three graduates of the elite French business school INSEA, Bialick, Tom Foster-Carter, and Anna Mostyn-Williams. Curve's platform allows users to unify all their bank accounts and credit cards under one system, and although the service is free, it charges a 1% conversion fee for making payments abroad.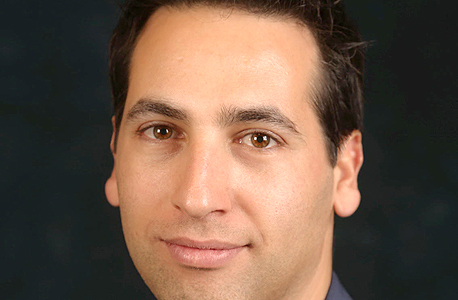 Co-founder and CEO of Curve Shachar Bialick
Curve will use the capital it raised to expand its international operations in the U.S. and increase its foothold in Europe. The company relayed that it has gained more than two million customers since its product emerged from beta testing in 2018.
Curve also plans to expand its platform and release new products like Curve Credit, which allows each transaction to be divided into separate payments regardless of the business, geographical location, or account from which the user chooses to pay from.
The company's strategy is ambitious and the next round will bring it one step forward on its path to becoming a leading fintech app that combines all of a user's financial needs and uses in one place. One of the unique things about the platform is its unique product strategy which doesn't compete with banks or existing institutions, rather builds an access point for all existing players (Over the Top), allows the company to collaborate with existing financial institutions, and reduces the need for users to change their payment habits or where they deposit their money.
This investment round brings total investments in Curve close to $175 million. Last June the company ran into serious trouble when Wirecard collapsed and blocked all the company's user accounts. Curve recovered and addressed the issue a few days later, with the company's founder Bialick calling it "one of the worst calls an entrepreneur can receive."
In regard to the investment round Bialick said: "this round validates Curve's product strategy as well as the enthusiasm about the launch of Curve Credit and its expansion to the U.S."
The company was presented as part of the investment transaction by lawyers Tal Eliasaf, Assif Rosenberg, and Geraldine Shefet from the Naschitz, Brandes, Amir & Co. who led the deal with the London-based law firm Taylor Wessing. The DLA Piper law office will present the investors in the deal.