Yitzhak Tshuva sells his shares in Israeli broadcaster Keshet
His 22% stake is set to be purchased by a new investment fund led by Ravid Kimia
Israeli businessman Yitzhak Tshuva is letting go of his holdings in the television industry, selling his shares (22%) in the Keshet media company which operates Israel's Channel 12. According to a person familiar with the move who spoke to Calcalist on condition of anonymity, a new investment fund called Rakiah, together with a number of private investors signed a deal to purchase the shares that are registered to Tshuva's daughter Gal Naor, for NIS 50 million ($16 million).

Naor purchased the shares from Bank Leumi in 2012 for NIS 6 million. The deal reflects a valuation of NIS 226 million ($72 million) for the Israeli media company, the largest it ever recorded.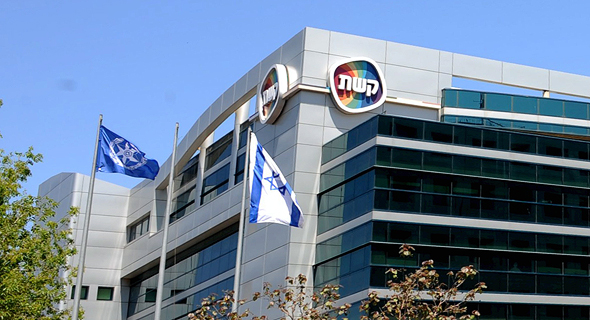 Keshet's headquarters in Tel Aviv. Photo: Yuval Chen

Rakiah is purchasing the shares together with two major investors, Hotelier David Fattal and The Phoenix Insurance Company. The new fund is managed by Ravid Kimia. Following the purchase, Rakiah will be the second-largest shareholder of Keshet, with Dudi Wertheim remaining the majority shareholder. The deal is still subject to regulatory approval.

Kimia, who is a managing partner of Rakiah, served in the past as deputy CEO, CFO, and VP of business operations of the Tadiran Group. Prior to that, he was Chief Investments Officer at Discount Capital Markets. He also founded a boutique investment house called Absolute Value.

According to Kimia, Rakiah plans to invest in Mid Cap companies, which tend to be outside the focus of other investment funds or institutional players. The fund will focus on financial growth, while also providing managerial and business assistance. He said a typical investment would be in the range of NIS 50-70 million.

"As part of our search for companies to invest in, we located Keshet, one of Israel's leading content and media companies. Under the leadership of CEO Avi Nir, Keshet has consistently showcased a management strategy that resulted in the most dominant brand in Israeli broadcast media and an ability to adapt and adjust to the shifting media landscape. In addition to being the leader in content for the local television and digital broadcasts industry, we believe in Keshet's potential on the international stage, as one of the leading television content providers in the world," Kimia told Calcalist.