Analysis
New CEO injects much-needed hope to floundering Intel
Pat Gelsinger will try and return the U.S. tech giant to its former glory after achieving resounding success at VMware
Intel's hopes for a better future received a significant boost on Wednesday with the announcement that the CEO of VMware, Pat Gelsinger, will become its new Chief Executive Officer. This could well be the best news for the company's shares since the sale of McAfee, and it is no coincidence that they surged on the news of the new appointment, while VMware's shares plummeted. The reason Intel's stock rose is simple. Outgoing CEO Bob Swan was brought in by the board in June 2018 as a default choice. He was the substitute that was tasked with the ungrateful job of towing the company out of the mud it had been dragged into by his predecessor Brian Krzanich. It was a job no one wanted at the time. Swan is a finance expert and not a man of vision. While the company survived under his management, he wasn't the right man for the job, with Intel slowly yielding ground to the likes of AMD, Apple and ARM. But now there is a new sheriff in town and he is probably the most suitable man for the job.

Pat Gelsinger might be one of the most important and successful, but also unknown tech CEOs. And it is no coincidence. Much of VMware's success is achieved behind the scenes of organizational technology. It mainly sells software for servers and cloud systems. Without going into too much detail about its products, it is safe to say that they are being used by most companies. Gelsinger is a tech veteran, serving as a senior executive at Intel before being snatched away by EMC to run VMware, which currently has a market cap of $57 billion, not bad for a company that much of the public has never heard of.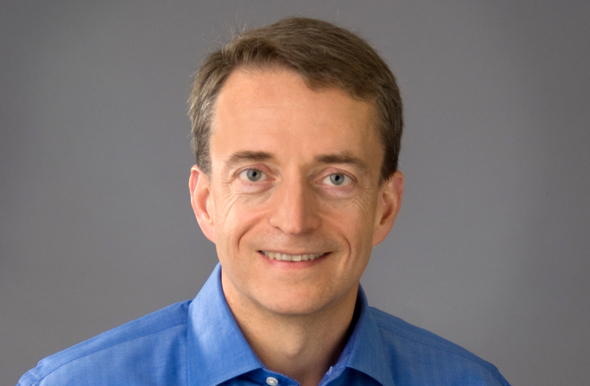 New Intel CEO Pat Gelsinger. Photo: Intel
In fact, one of the reasons Dell decided to purchase EMC was to get its hands on VMware, which is responsible for much of the profits being recorded by EMC and Dell.
Gelsinger is a man of vision. He is a tough CEO, but knows how to handle the market and is idolized by his employees. He is mainly a technical expert, an engineer, who knows what it means to manufacture technology and how to achieve the desired results. When Michael Dell merged EMC into his company he encountered Gelsinger, who enviously protected the interests of the company he was heading. He refused to merge VMware into Dell, and wa probably right to do so, despite Michael Dell's demands.
Gelsinger arrives at Intel after the corporation suffered numerous blows. Intel is currently at a crossroads after Apple dropped it and AMD overtook it, at least as far as public image goes. In addition, sectors like autonomous driving on which it bet with the purchase of Mobileye, have yet to take off. Its data center and cloud services are currently the departments creating most of its profits and happen to also be two of Gelsinger's fields of expertise. Intel faces two crises which Gelsinger is going to have to overcome: one is the wide range of sectors in which the company is trying to be active and the second is the strategic changes currently taking place in the global computer market.
His arrival likely signals that the company is going to implement some tough organizational changes. It is still unclear what these will be, but it wouldn't be a big surprise if we were to see a split between the company's manufacturing and development activity as Intel has previously hinted at. Bob Swan wasn't one for drastic changes, but Gelsinger is. He will be able to approve difficult and unpopular decisions that are necessary and his success will be extremely important to returning Intel to its former glory.
Gelsinger was always top of Intel's list of candidates. The company has been chasing him for almost 10 years. He turned down offers in the past, with EMC making sure he stuck around by appointing him as the CEO of VMware. I don't know what the board did to convince him to join this time, but considering he turned down the opportunity twice in the past, he must have had a good reason to say yes this time around.