Opinion
Not All Bad: Covid-19 hampered the high-tech industry but also accelerated important technological processes
2020 has been a roller coaster – and now that this crazy ride is finally behind us, we can look back and discuss the many obstacles that made this year difficult.
The global pandemic took a toll on the Israeli tech industry – and I believe that the consequences will be better analyzed post-crisis. We can already see that throughout 2020, the industry suffered a reduction in the number of merger and acquisition (M&A) transactions, as well as in seed and series A investments. Nonetheless, the overall scope of M&A and investment deals that were executed throughout the year was encouraging.

According to the PwC 2020 report on Israel tech exits, there were only 60 deals compared to 80 in 2019 - but their cumulative value rose to $15.4 billion, from $9.9 billion in 2019. PwC Israel noted that the average deal size increased from $124 million to $257 million.

The tech sector's contribution to the Israeli economy is indisputable - but historically, only a relatively small number of hi-tech companies listed their shares in the Tel Aviv Stock Exchange (TASE). TASE and the Israeli Security Authority have begun taking measures aimed at encouraging companies to do so, including a reform that provides a certain safety net to institutional investors. In addition to the impressive performance of technology companies in the US market, these steps led to the successful listings of nineteen technology companies on the TASE, including five R&D partnerships. Also, various entities are preparing for a 2021 IPO. Time will tell whether R&D partnerships are here to stay – it depends on whether they'll maintain their success and live up to their potential, along with whether regulators will continue to encourage such actions.

According to PwC Israel, the share of IPOs out of the total value of deals in 2020 surged to $9.3 billion (or 60% of total deal value), compared with $2.2 billion in 2019 (or 22% of total deal value) and the IPO average value rose from $169 million in 2019 to $489 million in 2020 – with the success of Israeli companies like Lemonade, JFrog, and Nanox in the U.S., along with Ecoppia and Aquarius Engines in Israel.

According to IVC and Meitar's annual report, 96 investments were above $30 million and 20 investments were over $100 million, compared to 65 and 18 in 2019, respectively.

This is a promising development; however, it will be interesting to see the real figures of seed and series A rounds, which will be gathered within the next few months.

From our experience, it seems like early-stage companies still struggle to achieve seed and series A investments at reasonable valuations. Some of them prefer to wait for a 'qualified round', post-pandemic, and use bridge funding, including through SAFEs (Simple Agreement for Future Equity) in the meantime.

Covid-19 & The Digital Revolution

Despite the challenging circumstances, the hi-tech industry did manage to rise to the occasion and accelerate technological processes, in order to help us all adapt to the 'new normal' forced by Covid-19. The shift to remote mode required some significant measures in order to enable people to maintain their daily routine from the safety of their own homes.

E-commerce, cloud computing, artificial intelligence (AI), augmented reality (AR), virtual reality (VR), and the internet of things (IOT) all existed before 2020, but the pandemic pushed them forward and led to the enhancement of solutions based on these technologies.

E-Commerce

As McKinsey & Company noted in an article published earlier this month, there was a significant increase in e-commerce transactions during the first half of 2020, in relation to that of the previous decade.

Artificial Intelligence

Businesses with a limited online presence were suddenly facing costumers virtually, and they had to provide their services throughout a different supply chain, that includes orders, deliveries and payment. These new processes led to the gathering of massive data - AI technologies were utilized to improve service, operations, and other practices, and had an effect on the organizations' business results.

Augmented Reality

AR solutions for stay-at-home consumers proved to be enjoyable and effective. Many brands implemented AR technologies, which allowed their customers to interact with products in their PJs, with a simple click on an app on their mobile devices.

Virtual Reality

VR provided valuable experiences for many sectors - from fashion shows to outdoor tours, rehabilitation sessions, and remote education. This growing trend only strengthened the powerful escapism of media.

Internet of Things

IoT played an important role in the early detection of Covid-19 – it helped isolate positive cases and trace their possible contacts. Additional examples include the use of robots, drones and contactless payments for online food and pharmacy shopping.

5G

All of these innovative solutions were made possible thanks to 5G technology, that offers faster connection speeds with more capacity, ultra-low latency, and a real-time, instant connection. Not long ago, this technology was no more than an ambitious solution on the drawing board – today it has become reality and is here to stay.

Cybersecurity and Data Privacy

With the increase of cyber-attacks, the demand for cybersecurity in IT technology has increased as well. Simultaneously, the general attitude towards data privacy shifted – people pay more attention to the way that their personal data is being used, and they demand transparency as a result. It seems that regulators are losing their patience as companies and organizations breach data privacy laws, and supervision and enforcement is expected to become stricter in the near future as a result.

A Danish proverb states that 'prediction is difficult, especially when dealing with the future'. Being a lawyer, I can say that assuming that we steer clear of yet another health, climate, political, or any unexpected crisis, I believe that the next few years will continue to evolve around foregoing technological developments, that will help start-ups and SMBs compete with larger players in the field.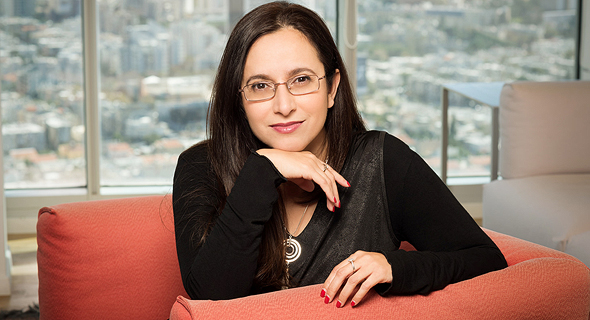 Osnat Sarusi Firstater. Photo: Yoram Reshef
Osnat Sarusi Firstater is a Partner, Head of the High-Tech Department at Agmon & Co. Rosenberg Hacohen & Co.