Slovakia signs $182 million deal to become latest NATO member to purchase Israel's MMR radar
The acquisition of the radar, which detects airborne threats and calculates their threat level, comes at a time in which several Eastern European countries are bolstering their military capabilities in light of Russia's aggressive actions over recent years
Following the Czech Republic and Hungary, a new NATO member is purchasing the MMR Radar manufactured by Israel Aerospace Industries (IAI) subsidiary, ELTA systems, with the government of Slovakia approving the recommendation made by the Slovak Ministry of Defense to procure 17 radar systems in a deal valued at approximately €150 million ($182 million).
The agreement, led by the International Defense Cooperation Directorate (SIBAT), in the Israel Ministry of Defense, includes the transfer of technology and knowledge from Israel to Slovakia as well as industrial cooperation. The radar components will be manufactured in collaboration with defense industries in Slovakia, under the professional guidance of IAI and the Ministry of Defense.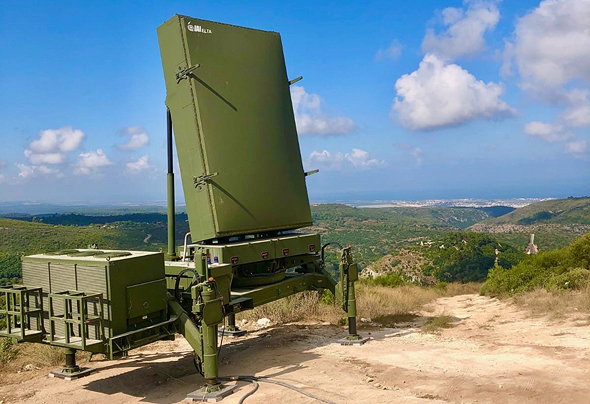 MMR radar. Photo: Ministry of Defense

Slovakia chose to purchase the radar system in order to upgrade its air-defense systems to the same level of those of its NATO neighbors. The acquisition of the radar, which detects airborne threats, classifies them, calculates their threat level and provides essential data that enables systems to neutralize multiple threats simultaneously, comes at a time in which several Eastern European countries are bolstering their military capabilities in light of Russia's aggressive actions over recent years, as seen with the annexation of Crimea in 2014.

The MMR radar is used by the Iron Dome air-defense system, which was purchased by the U.S., and the radar was also acquired separately by the militaries of Canada, Finland, India, and, according to foreign reports, Singapore.

Slovakia has made several deals with the Israeli defense establishment over recent years, including the purchase of Rafael's Spike anti-tank guided missile last year in a deal estimated at tens of millions of dollars.

"I congratulate the employees of the Israel Ministry of Defense and IAI on another significant achievement, which reflects the excellent capabilities of Israel's defense industry, as well as Israel's strengthening relations and cooperation with NATO countries," said Defense Minister, Benny Gantz.

"The MMR leverages state-of-the-art technologies to provide a dependable picture of the air and awareness of the situation at hand," said IAI VP and CEO of ELTA, Yoav Turgeman. "Approximately 130 MMRs have been delivered to the Czech Republic, Hungary and Slovakia, and are already operational in the United States and Canada, in addition to Israel."