HR Post Covid
Hibob already had all the tools it needed to tackle Covid-19
HR efforts were tested everywhere during Covid-19, but Hibob had the advantage of relying on its own HRIS platform to make it easier
Covid-19 caused an undeniable challenge for HR departments as employees were sent to work remotely for the better part of a year. As companies pivoted and adopted new software or strategies, Hibob looked no further than its own platform to help maintain its company culture.

"The HR team communicates to our people through surveys conducted using our HRIS, bob," explained ​Nirit Peled-Muntz, Chief People Officer at Hibob. "We ask how they are doing, what they need, and how they judge our performance in light of the pandemic, and we take actions based on their feedback."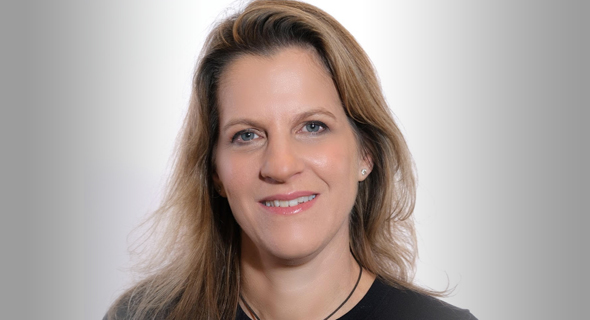 ​Nirit Peled-Muntz, Chief People Officer at Hibob. Photo: Rotem Lahav

While it's important for companies to check in on their employees from time to time while they work from home, few companies are sitting on the goldmine of their own system to help cope in a pandemic. Peled-Muntz has joined CTech for its HR Post-Covid series to explore how the HR platform helped its own people.

Company Name: ​Hibob

HR Leader: ​Nirit Peled-Muntz, Chief People Officer at Hibob

Field of Activity: ​People management platform (HR tech)

Number of employees/location: ​170 in Tel Aviv, New York, London, and Amsterdam

Professional background of HR Leader:

I have an​​ MA in Labour Studies from Tel Aviv University and over 25 years of experience working in senior HR roles for Israeli and global companies such as Deal Time (acquired by eBay), IQVIA, Lumos Global, and Caesarstone Ltd.

On a scale of 1-10, how much did the coronavirus pandemic disrupt operations at the company?

I would give us an 8.​​ The pandemic was a game-changer but we acted fast to address the rapidly changing situation, both from the aspects of the business and our people. We saw both agility and resilience from our leadership and teams, which positively impacted our company.

Regarding the overnight change to working from home, at ​Hibob we always enabled our employees to work from home at least one day per week, so this concept was not new. We also had the infrastructure (tech stack) in place so that our people could continue working from home with the tools that they were already using; for video conferencing, document sharing, collaboration, and project management.

We created a "communication and connect strategy" for our company while we are working remotely. Managers regularly connect to their teams through daily stand-up meetings keeping everyone aligned, and weekly one-on-one meetings with each team member. The HR team communicates to our people through surveys conducted using our HRIS, bob. We ask how they are doing, what they need, and how they judge our performance in light of the pandemic, and we take actions based on their feedback.

We ​also set up additional communication channels (​virtual company-wide "all-hands" meetings, department, and site sessions) ​to bring everyone together from all of our sites and social activities for team building.​ Maintaining our company culture and providing a sense of belonging, even while working from home, is a priority.

What interesting technological tools do you use in employee management/recruitment?

Our people management platform, bob, is the heart of our company. We use bob to drive company culture and engagement with features such as Shoutouts and Kudos, which celebrate individual milestones and achievements. bob helps us stay connected and informed about company news or personal updates, and everyone in the company uses it. bob also includes Clubs, a social tool that encourages and strengthens connections between like-minded people and helps create communities. Even if we aren't working physically in the same workspace right now, we can continue to feel like a community with bob.

Other bob features that are really helpful and widely used are our Org Chart and Directory. New hires who onboarded remotely and haven't had the chance to meet their teammates and peers face-to-face find it very handy.

We conduct regular surveys through bob, asking our people for feedback on how they view our company, the culture, HR, and how we can improve. This feedback is essential for us to grow and develop as an organization.

What positive and negative impact did the outbreak have on the human capital of the company?

Employees across the board experienced feelings of uncertainty from the situation as work changed overnight to working from home. From the outset, we were very sensitive to our employees' needs and wanted to ensure that they were safe, healthy, and were managing a work-life balance while working remotely. We provided lectures and tips for our people to manage this new world of work and encouraged them to take time off to recharge. We also made sure that everyone had all the necessary equipment to work comfortably from home.

We conduct regular surveys through bob, asking our employees about their wellbeing and how HR and management can help. I'm happy to say that we have received high eNPS (Employee Net Promoter Score) scores which measure employee satisfaction, and they continue to grow month to month.

What are the two major challenges you are coping with these days?

The first major challenge we are coping with is maintaining the Hibob company culture and DNA while working remotely. Our second major challenge is growth— hiring and onboarding remotely and creating a positive experience for newcomers.

With bob, we can overcome both of these challenges. bob is a platform for people engagement, creating a sense of community while we're unable to work together in the office. bob also provides a smooth onboarding experience and a feeling of belonging from day one.

Are you actively recruiting? If so, what is the process, and where can the applicants find you?

Yes, we are actively recruiting, and in fact, we have grown 13% in the last quarter. We have an active employee referral program, which we consider the best way to bring new talent to our company. We also advertise on all of the popular channels for job seekers, such as LinkedIn and Glassdoor. We are continually looking for talented individuals who want to develop their skills and grow with us.

We understand that remote interviewing is a different experience for candidates. They aren't visiting our offices to get a feel for our company vibe, nor are they meeting their peers face to face. To break down these barriers, we created a short video showcasing life at Hibob, our people, and our culture. We also arrange additional meetings with the team as part of the interview process, creating opportunities for getting to know more people.

Which changes forced upon you by the circumstances will stay in place after Covid-19 is over, and which are you most eager to revert back to normal?

I would say that the main change forced upon us with Covid-19 was transforming into a company where everyone was working from home. After the initial shock caused by this change, we saw how well our people adjusted and the many opportunities and advantages.

Once lockdowns were lifted, we encouraged our teams from all sites to return to working at the office at least one day a week if they felt comfortable to do so. We have seen that a hybrid working model works well for most of our people. They are productive and happy. We want to continue to enable our people to work from home, but also believe in working in the office for socializing and collaboration. With this in mind, we plan to offer our employees the option to work hybrid for the long-term.