Opinion
Bootstrapping fosters stability and efficiency
It's a mentality that forces you to focus on what's important and ignore vanity metrics, argues Yoni Tserruya, Co-founder and CEO of Lusha
Editor's Note: Below is a column arguing that Bootstrapping is a strong start for companies and that they don't need to turn to VCs for growth. You can find a counterpoint here.

Lusha has enjoyed profitable, organic growth for nearly five years, with over 460,000 users and 120,000 companies including Facebook, Uber, Google, Salesforce, CISCO, and more. We've done all of this by bootstrapping Lusha into the successful company that it is today.

Managing a bootstrapped company requires you to focus on bringing value to the customer from the first minute, instead of hiding it behind lead-forms, demos, and lengthy sales-cycles.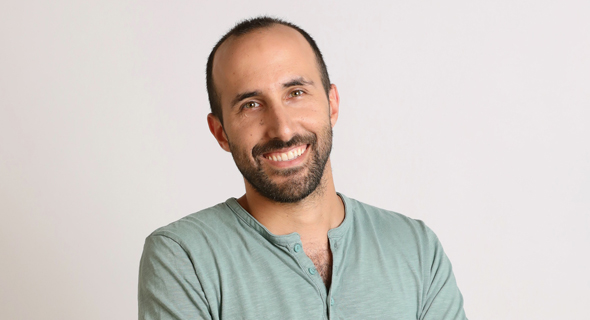 Yoni Tserruya is the Co-founder and CEO of Lusha. Photo: Geva Talmor

At Lusha, we were obsessed with bringing value to our customers from the first moment through our product, our data quality, and our ease of purchase. This resulted in a product that's "sticky" - turning free users into customers who immediately understood that they can't live without it. So, we adopted a product-led-growth strategy and growth-engine which leads the entire company.

One of the reasons we succeeded at bootstrapping is that our growth model is very efficient, thanks to a powerful self-service engine. It shows our users value from the first second, and allows users to experience the product for themselves, without the need for demo requests, lengthy sales cycles, or months of signing and haggling sales contracts.

Self-service is extremely effective, but it's a route less traveled by in B2B. But, while bootstrapping has its advantages it's not for everyone. Let's say you're creating a product in a new category: this means you need to invest significant time, energy, and resources in marketing and education. Or, if your business model requires an entire sales organization, you need to hire a lot of people early on and may not be able to afford to bootstrap. So it does depend, really.

When you bootstrap, it's important to move fast and improve your product on-the-go. You can't afford to invest tons of money on a few big releases. The solution is to constantly iterate, and progress in small, quick steps. This way you learn quickly about what moves the needle, and what just isn't a priority. This approach means a lot more data-points, measurement, analysis, and direction that points you in the right way.

When you take a round of investment, you can afford to waste time trying to find your way. But when you bootstrap, the laws of physics apply and you immediately feel the weight of gravity. Because the money you live on is the actual income from paying customers. It's a mentality that forces you to focus on what's important and ignore vanity metrics. It also comes with the need for amazing discipline, by choosing what to do but also what not to do, and by understanding that distraction slows you down.

For example, in the early years, we chose not to invest in marketing. And, to date, we haven't heavily invested in feature requests for specific customers. At Lusha, we only develop features when it provides significant value for customers at scale. This approach allowed us to develop a muscle focused on ROI and the macro, rather than losing focus on the micro.

Yoni Tserruya is the Co-founder and CEO of Lusha.