Quali raises $54 million to expand cloud infrastructure automation at scale
The Israeli company's CloudShell platform accelerates and simplifies infrastructure environment provisioning by enabling teams to create self-service, on-demand replicas of full-stack infrastructure environments
Israeli company Quali, which develops solutions for the automation of computing, communications and cloud infrastructure, announced on Tuesday that it has completed a $54 million series C funding round led by Greenfield Partners and JVP. Quali employs 130 people, 70 of them in Israel, with the company's headquarters being based out of Austin, Texas. Quali had previously raised a total of $60 million. Kreos Capital and Hamilton Lane also participated in the latest round.
"We are a cloud automation company that simplifies cloud infrastructure and makes it straightforward and secure," Quali CEO Lior Koriat told Calcalist. "We make working on the cloud, which is very complex, into something very simple. We have 150 big clients like Cisco, Microsoft, Dell, Verizon and Bank of America. All of these companies have tens of thousands of developers who need access to the infrastructure and the only way to do that at scale is by using tools like ours."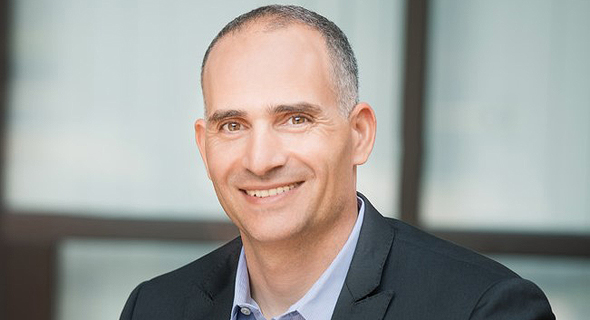 Quali CEO Lior Koriat. Photo: Quali

Quali, which was founded in 2004, intends to use the new funds to expand its client base, promote new partnerships, strengthen its position as a market leader, accelerate innovation in the company's flagship products and increase its staff to around 200 employees by the end of the year, with most of them to work out of Israel.

"We had really good support over the past couple of years and we want to accelerate that growth further and also sell to medium-sized companies and to become a better known solution. Greenfield is a new investor which joined in a significant way and Hamilton Lane have also joined. We will invest a lot over the coming year in raising awareness for our brand. Most of our clients don't know our story," added Koriat.

Quali's CloudShell platform accelerates and simplifies infrastructure environment provisioning by enabling teams to create self-service, on-demand replicas of full-stack infrastructure environments for on-prem and hybrid cloud configurations.

"Quali has proven itself as a leader in the public and private cloud sector among corporations and significant global companies in a range of industries," said Erel Margalit, founder and CEO of JVP. "Quali succeeds in simplifying the complexity of cloud infrastructure with its CloudShell platform."