Teddy Sagi's Kape Technologies reports record earnings
"The pandemic created global uncertainty which increased the need for quality cybersecurity solutions," says Kape CEO Ido Erlichman, after company's revenues hit $122.2, doubling its 2019 earnings
British-Israeli cybersecurity company Kape Technologies, which is traded on the London Stock Exchange, has listed a record year after its successful initial public offering and rise in share price.

The company published its preliminary data on its monetary earnings for the year 2020 on Wednesday, which showed that company revenues are expected to be around $122.2 million - a record level that reflects the 85% increase in share price in 2019, according to the upper threshold of management forecasts. Some 89% of revenues are recurring revenues which reflect the company's transition to becoming a software as a service (Saas) company. Israeli-Cypriot businessman Teddy Sagi is a shareholder who controls 65% of the company.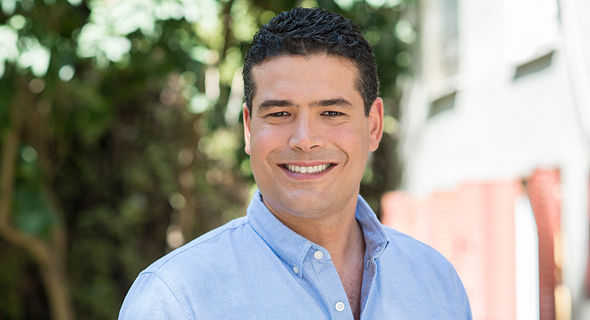 CEO of Kape Technologies Ido Erlichman. Photo: Sharon Darey

The company's EBITDA, or earnings before interest, taxes, depreciation, and amortization which is used to evaluate a company's all-around performance, is expected to be higher from a management forecast and to shift around the $39 million mark, compared to 2019 where those figures stood at $14.6. In addition, the operating profit margin which shows the amount a company makes based on its sales after covering production costs, grew significantly to 31.9% compared to 22% in 2019.

The company conducted its IPO last October, raising $115.5 million at $1.50 apiece. Today, its shares are sold for $2.10 apiece, showing a 40% increase since its IPO.

In December 2019, the company acquired American software company PIA, which specializes in providing solutions to encrypt digital information mainly to ensure privacy on internet networks. PIA was acquired for $127.6 million in a combination of cash and shares, and was a significant move forward for Kape.

The merger between the two companies created 31% in operational savings and expanded the company's revenues in the digital privacy sphere some 16%, both of which are on a pro-forma basis. Kape is expected to report its full earnings for 2020 on Mar. 17, 2021.

"2020 was an excellent year for the company. While the coronavirus (Covid-19) pandemic has created global uncertainty, it significantly increased the need for quality cybersecurity solutions. In addition to the fact that we succeeded in meeting our growth targets for the year 2020, we launched new security solutions and important technology initiatives that support our growing customer base. Once we succeed in fully integrating PIA, Kape will continue its organic growth and make further acquisitions," said Ido Erlichman Kape's CEO.

Kape is active in 160 countries, and employs 350 people. The company operates its R&D center out of the Azrieli Sarona tower in Tel Aviv.