"The work we'll do in space will closely relate to our life on Earth," says Israel's first private astronaut
Eytan Stibbe discusses his upcoming mission during Israel Space Agency's opening event in marking Israeli Space Week
During the opening events of Israeli Space Week, as part of the 16th International Ilan Ramon Conference, Israeli astronaut Eytan Stibbe spoke about his upcoming mission to the International Space Station (ISS) set to take place in October.

During the Ramon Science Communications Conference sponsored by the Ramon Foundation and Calcalist, which was held online due to Covid-19 restrictions, Stibbe related that former NASA astronaut Garrett Resiman was partially behind the inspiration to send Stibbe to space. Reisman, a former consultant at SpaceX was head of the company's Dragon spacecraft program. "When I called to wish him success, he said you're going next. It seemed like a dream back then, but suddenly this mission will take place in a year from now."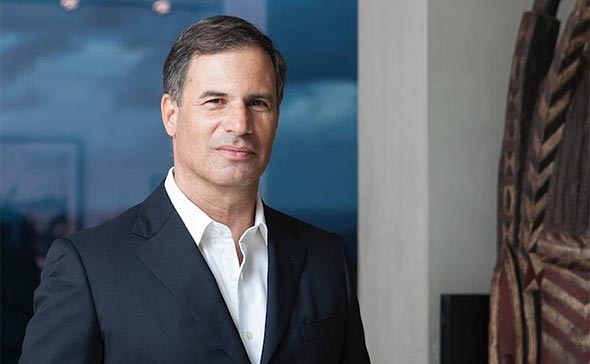 Eytan Stibbe will be Israel's first private astronaut. Photo: Dan Cohen

Aside from beginning a rigorous training regime, Stibbe, who will be the second Israeli in space, described how he is preparing himself mentally for the mission. Being a founding partner of the venture capital fund, Vital Capital, he relayed how he is using the tools he acquired through the field of impact investing for his mission.

"I've spent many years providing tools to undeserved communities and building infrastructure. And this is true for my mission as well, I'm trying to have the largest impact on society by defining clear objectives and measurable results."

He defined those as:
Innovation - This is not merely technological, but putting the focus on space, and relaying how this can relate to all types of activities, whether they be academic research, storytelling, the arts, or anything that inspires people to dream or pursue the impossible.
Education - By getting the younger generation involved in STEM studies or in creative activities, it will drive them toward believing that missions as difficult as these can be achieved. This in turn will grow larger pools of scientists.
Cooperation aboard the ISS - Last year, the ISS celebrated 20 years of cooperation and the continuous presence of people being on the station, conducting experiments. He hoped that this would continue.
Initiation - Although initially governments finance this sector, he explained that the private sector is heading toward a takeover of this field.
Collaboration between government agencies and Israel - Israeli startups, he noted, don't necessarily get international recognition or the chance to break into sectors such as space tech as other startups do, so he hopes that the mission - where he will take some of those experiments with him - will help boost the local Israeli space economy.

Stibbe also elaborated on the four guiding principles of the mission, including essentiality, where he, along with a committee, are weighing which experiments to take aboard; using that same technology for the good of society and improving the quality of life on Earth. This included the affordability of services, since space travel is very expensive, and he said he believes that the cost will be reduced by competition and by understanding the advantages of space travel; locality or getting more local Israeli space tech companies involved; and the intrinsic angle of how spending more time in space could have a better impact on society. Currently, Stibbe plans to spend 10 days aboard the station, where he will conduct experiments as well as an educational outreach program for youth.

A tougher aspect to measure, he noted, is to see the long term outcomes of the investments in this mission: how many agencies will increase their involvement in the space tech sector, will budgets for education grow in this sector, or will there be more startups in the space ecosystem? How many more children will choose STEM studies as a result of this mission?

"Our first private mission to space will trigger competition and innovation," he said. "All of this will make our sector more efficient, and we will align the work we're doing with the United Nations' Sustainable Development Goals, such as seeing how the experiments we conduct onboard will help to reduce poverty, create better nutrition, energy, clean water, sustainable energy, and more."