Report: Israelis must overcome 'perceived barriers' when seeking EU investments
The report, titled 'Support to strengthening of investment opportunities in EU-Israel economic relations', explores economic and cultural aspects between the regions
A new report funded by the European Commission has outlined how Israel can strengthen its ties with the European Union, highlighting the need to change the perception around how the 27-member union operates. Even though the EU is Israel's largest trading partner, the idea that it is 'fragmented' can make it appear difficult for Israelis to penetrate the eclectic framework of laws, languages, regulations, or cultures.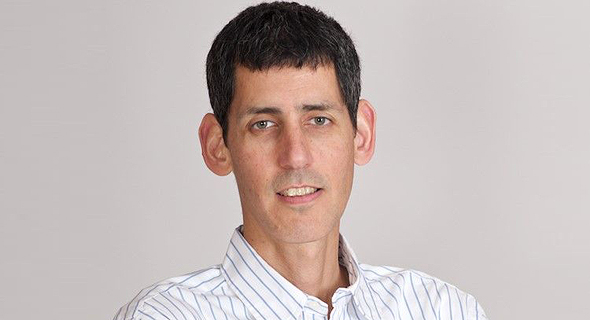 The report's main author, Ido Alon. Photo: Ido Alon.

"The EU is by far the first target for Israeli investment, accounting for 40 percent of outward investment, but the same cannot be said about the EU investments in Israel," explained EU Ambassador to Israel, Emanuele Giaufret. "The EU-Israel Association Agreement provides for bilateral free trade in goods but does not cover investments. That means that investors on both sides face more national barriers and obstacles. That's why we decided to hire a team of independent consultants to analyze those obstacles behind the relatively low penetration of the Israeli market by European investors and, above all, to provide recommendations on how to change it."

According to the report, the goals set by the EU were twofold: the first is to increase EU investment in Israel and the second is to help Israeli companies scale up within the block. In this, the EU chose two main sectors to focus on - CleanTech and FoodTech - which both reside under the umbrella of a third sector titled 'start-ups and VCs in high-tech'.

"The EU is looking in those areas to see how value can be created by neighboring countries and partners," explained Nili Shalev, Director General at ISERD. "We're focussing on these areas where Israel has historically innovated in, both cleantech and water energy, with no natural resources. Israel throughout the years has created a lot of knowledge and technology in these areas. I think it can have great potential."

The potential that Israelis have in Europe should be clearer and more apparent. In 2019, EU exports to Israel were valued at €21.8 billion ($26.5 billion) and imports at €14.3 billion ($17.4 billion). Yet recent data suggests that the current level of EU investments, particularly in Israel's high-tech economy, are below the market potential. Both nations can and should be doing more to enhance accessibility and remove the barriers that appear to be in place.

According to Shalev, the proximity between the regions is "cultural as well as physical," and yet Israelis are more likely to expand their go-to-market in the United States. There are a variety of reasons for this, but the study highlights how there are more VCs in the US, helping raise valuation amounts, and a perceived idea that there are fewer barriers, both in terms of regulatory measures and also natural language and communication.

"Language barriers are no joke," explained the main author, Ido Alon, when speaking with CTech about the study he wrote alongside research-colleagues Dr Shai Harel, and experts Ori Ellman and Hanna Kerli Metsala. "If I want to assist a company to enter Finland or Italy, I need to understand the labor laws, the tax laws, the market potential in English, all those accumulate to a large barrier. It's a huge challenge." The report suggests that one of the possible solutions to this is to create a large information network - in English - that highlights each company in all the countries, helping entrepreneurs connect with one another.

With a population of 446 million and thousands of businesses generating millions of dollars, the European Union should not be neglected. However, regulatory navigation within the EU can be perceived as difficult since, even though it is the largest single trading block, it is still comprised of different nations with different goals. "They have their own goals, their own focus points. Germany doesn't want to achieve the same goals in regards to collaboration with Israel as France, or Finland, or Greece. They have different agendas. These agendas might result in competition among themselves which can create this perception of fragmentation within the EU," Alon explained.

Of course, the EU was hit with its own very real fragmentation earlier this year when the United Kingdom finally departed the union after years of negotiations. According to Alon, The UK was largely involved with Israel's ecosystem, particularly in terms of M&As and multinationals. "They're their own country so this is direct competition with the EU," he explained. The UK, now independent from the EU, will be one harmonized country with native English and a single set of laws and regulations, so it makes sense that every other nation in the EU would want to make efforts to attract Israeli talent.

Alon appeared in a workshop on EU-Israel innovation and investment, helping bridge European and Israeli business. In it, he spoke about the project, which took place over a year, and ways to strengthen investment opportunities in EU-Israel economic relations and offer networking opportunities for all business online attendees of the workshop.