Arkin Holdings turns focus to digital health, eyeing investments in early-stage startups
With $1.5 billion in assets under management over four funds, the Israeli company is a leading investor in the life sciences and pharmaceutical sectors
Arkin Holdings, whose funds have $1.5 billion in assets under management, is entering a new sector, setting up an investment arm that will focus on digital health.

A source told Calcalist under the condition of anonymity that the new investment arm will be led by Dr. Nadav Shimoni, who joined Arkin Holdings last year. Shimoni is the former Director of Hospital Business Development at Clalit Health Services, Israel's largest integrated payer-provider system, governing one of the world's largest and richest longitudinal healthcare databases. In parallel, he conducted research in public health focusing on implementation of data/AI-driven solutions in the clinical workflow. Shimoni is the founder of 81 HealthTech Network, a 250-members community for IDF intelligence core technological unit alumni active in the HealthTech sector. In his prior positions he served as Head of Business Development at Rambam Medical Center while practicing internal medicine and as an Associate at Accelmed, VC & PE medical device investment firm. Shimoni is expected to mainly lead investments in early-stage startups.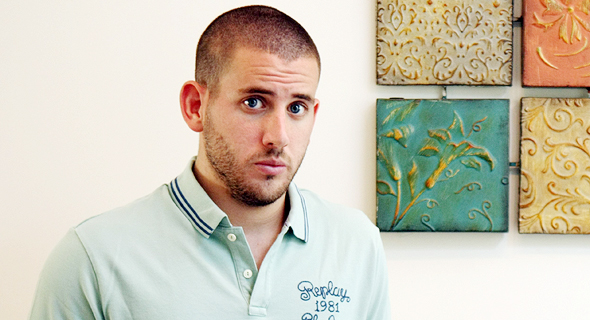 Nir Arkin. Photo: Amit Shaal

Arkin Holdings manages its assets through several different funds: Arkin Bio Ventures 1, Arkin Bio Ventures 2, Accelmed, which focuses on medical devices, Arkin Derma, which focuses on dermatology solutions, and a hedge fund named Sphera Global Healthcare.

The Arkins have numerous additional holdings across a wide-range of sectors, including a 60% stake in Sol-Gel Technologies, which is currently being traded on Nasdaq at a valuation of $238 million, with Mori Arkin, the founder and chairman of Arkin Holdings, also serving as its chairman. Arkin is the former head of Agis, which he took over at age 19 from his late father, Ziama Arkin. Agis was acquired by Perrigo in 2005 for $818 million. Arkin founded Arkin Holdings in 2009.

"The digital health sector is experiencing tremendous acceleration over recent years and we believe that this isn't some passing trend and that the sector is here to stay," said Arkin Holdings CEO Nir Arkin. "The world is undergoing a real revolution in this sector and digital health is becoming a very important part of the global health industry. We are already seeing huge companies establishing themselves in this sector and a growing involvement of companies in the pharma and medical devices sectors in digital health projects. Arkin Holdings aspires to be involved in every life sciences sector and therefore it is natural for us to set up an investment arm in this sector."